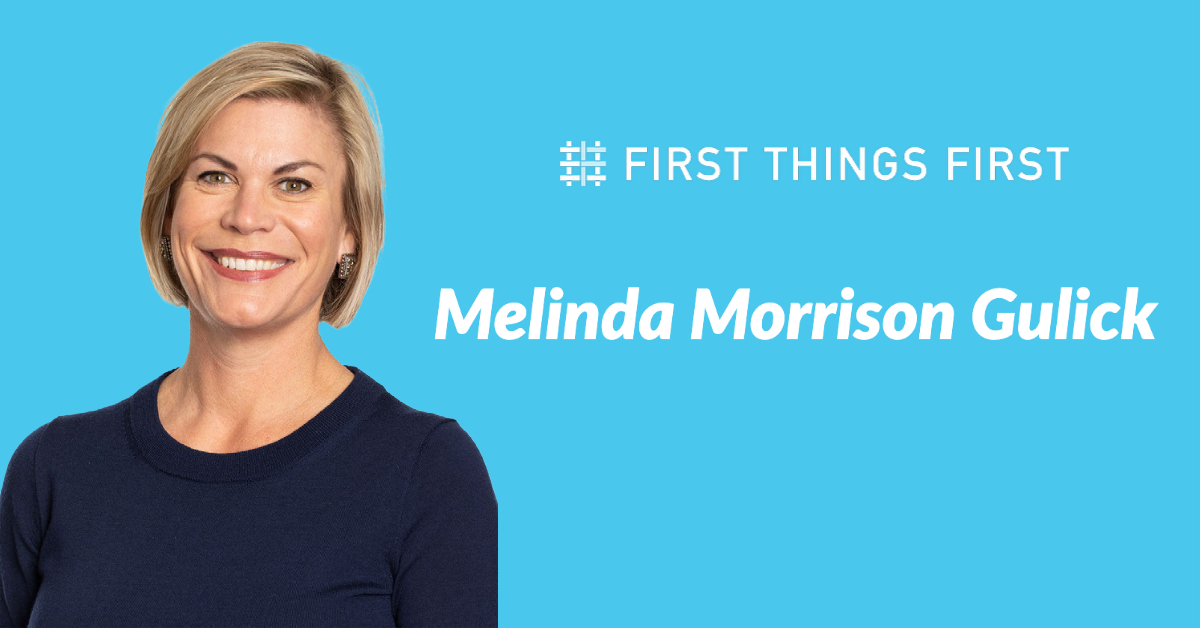 The First Things First Board recently selected Melinda Morrison Gulick as the agency's next Chief Executive Officer, overseeing statewide efforts to expand services that enhance school readiness for children birth to age 5.
FTF Chief Financial Officer Josh Allen has been serving in the role on an interim basis since August when Marilee Dal Pra left the organization. Gulick will join FTF on March 7.
Gulick is an active contributor to community and business organizations, and focuses her passion and energy on education, young children, healthcare, a strong local economy and the environment. Gulick served on the executive team at DMB Associates for 14 years responsible for operations, communications, marketing, human resources and community affairs. Prior to DMB, she was the Executive Director of both the Desert Foothills Land Trust and Scottsdale Leadership.
Early in her career, she served as the Community Relations Manager for Southwest Human Development, a local nonprofit organization focused on children birth to age 5, where her passion for kids blossomed.
For the last four years, Gulick has had her own management consulting firm focused on strategic planning, governance, fundraising, communications and sustainable business planning primarily for nonprofit organizations and periodically served in interim CEO and executive director roles. She has been honored by the Junior League of Phoenix with the Sandra Day O'Connor Award, Scottsdale Leadership with the Frank W. Hodges Alumni Achievement Award, the Phoenix Business Journal as one of the Outstanding Women in Business and by Trends Magazine as a Trendsetter.
She serves on the boards of the Scottsdale Area Chamber of Commerce, the Phoenix Women's Board of the Steele Children's Research Center, the Scottsdale Charros Foundation and the Desert Foundation Auxiliary. She is the past chair of the McDowell Sonoran Conservancy and received the first Arizona Cox Conserves Heroes Award in recognition of her advocacy and volunteer work for the McDowell Sonoran Preserve. She is a graduate of both Valley Leadership and Scottsdale Leadership and has been active in numerous local city elections as well as school bond and override campaign committees.
Gulick holds a Bachelor of Arts degree from Southern Methodist University. She lives in Phoenix with her two young sons, Zane and Jace, and three rescue dogs, Liberty, Beau and Nigel.