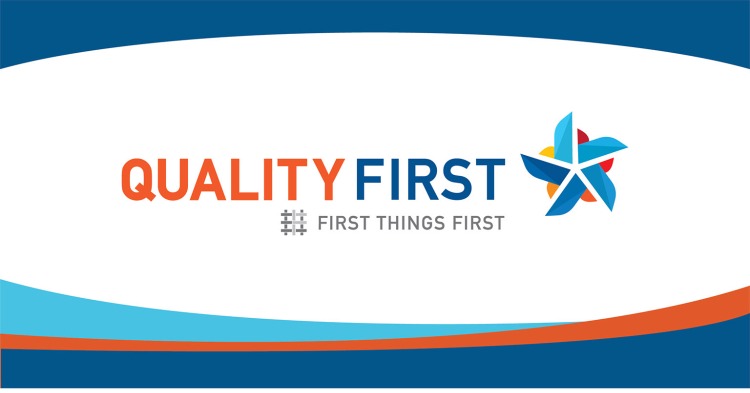 The budget recently signed by Gov. Doug Ducey for state fiscal year 2022 includes $74 million to increase the number of quality child care settings around Arizona.
The funding will allow the First Things First signature program, Quality First, to expand by up to 800 providers over the next three years, nearly doubling the number of child care programs enrolled in the quality-improvement program.
"Child care is one of the most important things we can focus on as we emerge from the pandemic," Ducey said in a statement. "This year was tough on our kids and hardworking parents. That's why we're directing our resources to help parents return to the workforce and get our kids the care they need."
The Arizona Department of Economic Security is administrating the expansion of quality settings through a 21-strategy child care improvement package. The funds for the package are part of a $1.2 billion investment in child care in Arizona made available through the federal American Rescue Plan and the Coronavirus Response and Relief Supplemental Appropriations Act for use over the next three years.
The Quality First program partners with child care and preschool providers to improve the quality of early learning across Arizona. Quality First funds quality improvements that research proves help babies, toddlers and preschoolers thrive, such as training for teachers to expand their skills and help to create learning environments that nurture the emotional, social and academic development of every child.
There are currently more than 1,000 child care and preschool providers voluntarily enrolled in the Quality First program with more than 200 on a waiting list. The additional money will eliminate the waiting list and allow for hundreds of additional programs to enroll in the program.
Currently, the number of Quality First child care centers and preschool programs meeting or exceeding standards is at an all-time high. Almost 80% of more than 1,000 participants have achieved a 3-, 4- or 5-star rating, with 5-star the highest rating possible, according to FY20 data.
Providers who enroll in Quality First receive support such as individualized coaching, funding for the purchase of educational materials and equipment, along with specialized assistance from a team of experts in child health. The new funding will also provide access to early childhood mental health consultation to participants who serve children in Arizona Department of Child Safety care.
FTF CEO Marilee Dal Pra commended Gov. Ducey and the Arizona Legislature for investing in quality early care, as well as opportunities for Arizona families to access care.
"Over the next three years, this investment will improve the quality of early learning settings for tens of thousands of children statewide," Dal Pra said.
More information about the expansion of Quality First will be released as details become available over the next few months. Child care providers who are interested in learning more about Quality First are encouraged to visit the Quality First website.