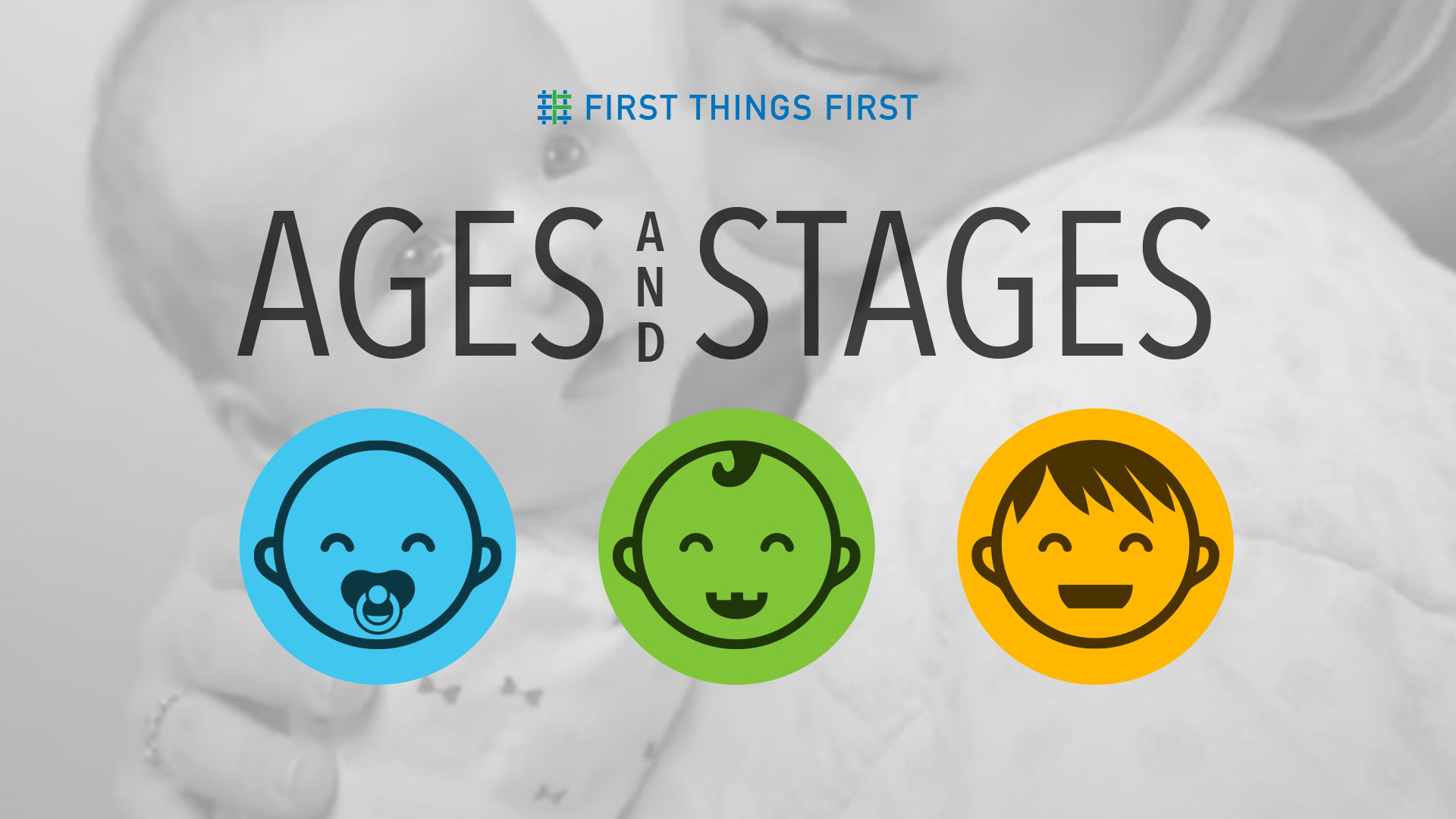 First Things First has revamped a developmental milestone tool making it easier for early childhood providers and educators to share with families they work with.
The new Ages and Stages online tool can help families know if their child is meeting typical developmental milestones — the things most children can do by a certain age. How their child plays, learns, speaks, acts and moves offers important clues. In addition, the online tool, which families can search by age group including infants, toddlers and preschoolers, offers activities that families can do with their child no matter their age to promote healthy development.
This digital version, which is available in both English and Spanish, is adapted from the Centers for Disease Control and Prevention's "Learn the Signs. Act Early." program, which provided parents with a PDF checklist of developmental milestones. The new digital Ages and Stages is more interactive and includes:
What to expect at each stage of your child's development, from baby to toddler to preschooler.
Video clips to see what the age-specific milestones look like in action.
What to look for if you have any concerns about your child's development.
Tips and activities you can do with your child to help them learn and grow.
While all children develop at their own pace, the Ages and Stages tool is designed to help parents understand what's happening at different stages of their child's life and how they can help them learn and grow.
As early childhood providers and educators, feel free to share the following short explanatory videos, created by FTF, in English or Spanish to help parents understand that knowing the signs and acting early can make a real difference.