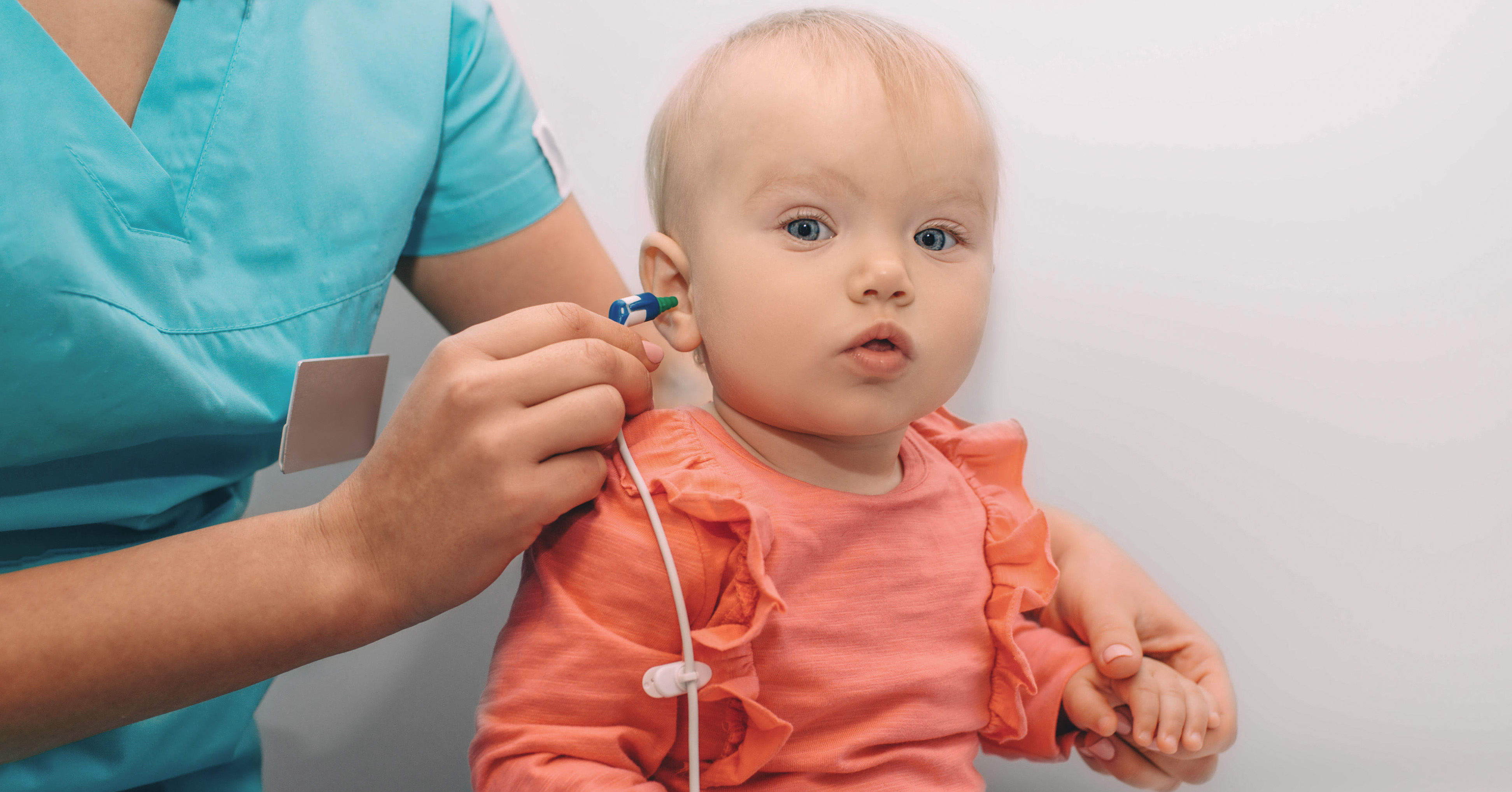 A 50% drop in referrals to Arizona's Early Intervention Program (AzEIP) since the beginning of the COVID-19 crisis has partners looking at alternative ways to reach parents about the importance of early screenings for young children. AzEIP supports families of babies and toddlers from birth to age 3 who have disabilities or developmental delays.
"A decrease in referrals means that children and families are potentially not getting the supports and services they need," said Ashley Boruff, the continuous quality improvement coordinator with AzEIP.
The significant decrease in referrals has remained consistent throughout the length of the pandemic, Boruff said.
COVID-19 has led to changes in how AzEIP provides early intervention services in order to ensure the health and wellbeing of early intervention providers and the children and families that they support, she said.
The program is actively accepting referrals and working with families to schedule screenings and evaluations using video conferencing. In addition, providers and service coordinators are meeting with families remotely utilizing tele-intervention to ensure that children get the services they need.
"It has been challenging for everyone," said First Things First Senior Director for Children's Health and Family Support Vincent Torres. He is part of a team of state agencies that meet frequently to look at challenges caused by the pandemic and the health impact it is having on families across Arizona.
"There's a bit of a fear factor for families who are skipping their child's well-child visits," Torres said. "We're trying to get the word out that the well-child visit is safe and there are other ways to get your child screened."
He pointed out that many health care providers are making telehealth visits more readily available, along with online screenings. But most critical is the effort to build families' understanding of the importance of getting their child screened as early as possible if they have any developmental concerns.
"A lot happens in the first few years of a child's life," Boruff said. "And for kiddos who are not on track developmentally, early intervention can make a huge difference."
In Arizona, there are a variety of partners that make up the early intervention system. Ensuring a child's healthy development is a partnership between families, non-profit and public agencies, health care providers, early educators and other professionals who may work with a family, such as home visitors.
Now, with a majority of child care centers closed throughout Arizona, many families have been cut off from typical settings where developmental screenings may occur, Torres said.
Instead, providers are implementing new practices, such as telehealth and online screenings, to overcome the drop in referrals, which is the first step in initial evaluation and assessment for eligibility for early intervention services. They're sharing milestone information with families on social media and responding to questions, Boruff said. She's seen some providers record podcasts targeted at parents, as well as reaching out to the media to get the word out.
"Everybody is coming to the table to talk about 'how can we work as a coordinated and collective team to serve children and families dealing with the pandemic?'" Torres said.
Anyone concerned about the development of a child between birth and age 3 can make a referral by contacting AzEIP's central referral agency, Raising Special Kids, 1-888-592-0140 or make an online referral.
"The typical advice is that parents should connect with their child's pediatrician first, but knowing that that may be difficult, we're highlighting the fact that parents don't need a doctor's referral," Boruff said.
If your child is already 3, it's not too late for help. If you are concerned about the development and academic progress of your 3-, 4- or 5-Year-old, contact your local school district. Visit the Arizona Department of Education website for more information.