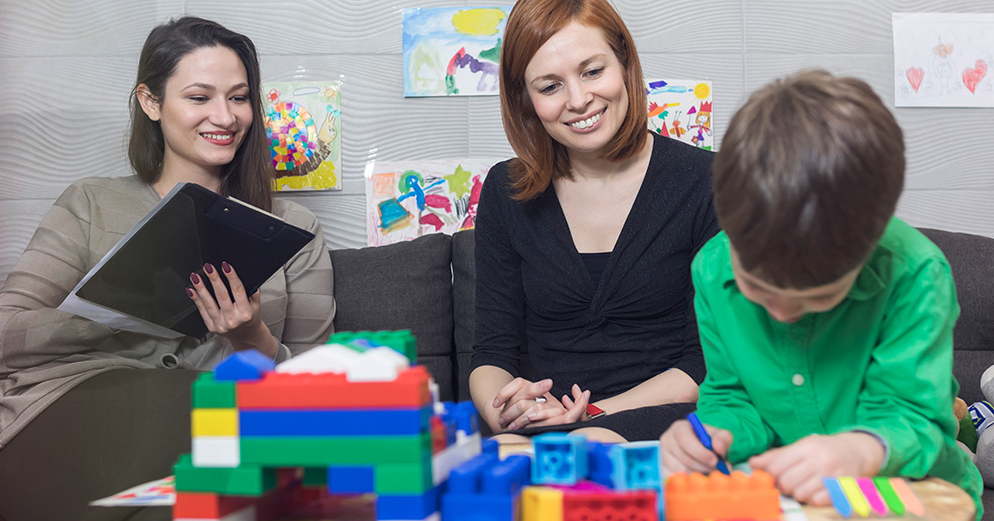 Two First Things First regions in southeastern Arizona are helping to reduce expulsions and suspensions in preschools and child care centers by providing expanded access to early childhood mental health experts who work directly with child care providers.
The FTF Cochise Region and FTF Graham/Greenlee Region recently received two separate grants to fund early childhood mental health consultation in several child care centers.
Early childhood mental health consultation is designed to reverse the trend of young children being expelled or suspended from a child care setting by placing a mental health consultant in the child care setting to build the skills and knowledge of the staff to help them meet the social-emotional needs of the children in their care. Mental Health Consultants are mental health professionals with expertise in children's social and emotional development.
The BHHS Legacy Foundation of Southeast Arizona awarded the FTF Cochise Regional Partnership Council a grant of more than $35,000 to provide access to an early childhood mental health consultant at three centers in Sierra Vista, Willcox and Douglas. The centers participate in Quality First, a signature program of FTF, which partners with child care and preschool providers throughout Arizona to improve the quality of early learning.
You might be interested in: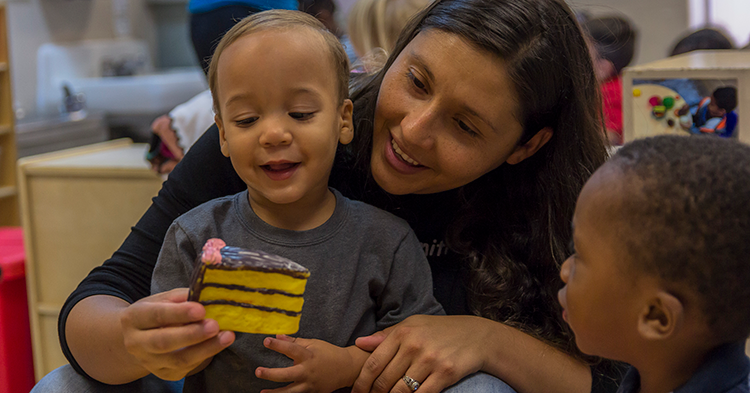 The need for early childhood mental health support came up again and again over a two-year period of community town halls and an early childhood consortium that gathered government, business and early childhood leaders from Cochise County, said FTF Cochise Regional Director Melissa Avant.
"We found a lot of our preschoolers were getting expelled," Avant said. "We wanted a way to provide professional development in these child care centers, where teachers can recognize behavior problems and know how to deal with them without expelling the child from preschool."
Currently in Cochise County, there's a gap in mental health services for children birth to age 5, Avant said.
"This will help teachers understand behavioral challenges," she said.
The one-year pilot program in Cochise County will also provide information for regional council members to see how the sites benefit and if it's something that should be funded more thoroughly.
"The council will look at the data and decide whether this is something that we need to focus on, invest and expand," Avant said.
The FTF Graham/Greenlee Region recently received an almost $25,000 grant from the United Way of Graham and Greenlee Counties to expand their early childhood mental health consultation services to two additional child care centers in the two counties. Currently, consultation is already funded in three centers.
FTF Graham/Greenlee Regional Director Shari Elkins predicts the grant money will provide help to an additional 150 children and about 20 child care professionals across both counties.
"It's amazing the challenges that children face at such a young age," Elkins said. "They have so many things they're seeing in their homes and lives. Early childhood mental health consultation provides teachers with some tools and strategies that they can use in the classroom to help the child."
Healthy social-emotional development for young children provides a solid foundation for school readiness and other positive long-term outcomes. Most children successfully progress in their development becoming socially and emotionally competent. However, for children who experience trauma through adverse childhood experiences (ACEs), additional support is needed in managing behaviors, building healthy relationships, and regulating emotions.
In 2012, the National Survey of Children's Health indicated Graham and Greenlee counties as an 'ACEs hot spot' with 53% of the total population experiencing five or more exposures to adverse childhood experiences, the highest in Arizona.
Here's how early childhood mental health consultation works: the early childhood teacher discusses a child's behavior challenges with the mental health consultant and the consultant visits the class to observe the interaction between the child and teacher, child and other children, even the drop-off and pick-up with the parent.
The consultant, working with the teacher and parent, provides suggestions and strategies for the teacher to try in the classroom and for the parent to try at home with the child. Research on early childhood mental health consultation programs show that they are effective in preventing and reducing challenging classroom behaviors, improving teacher skills and lowering preschool expulsion rates.
"The goal is for everyone to be successful," Elkins said.