The 2019 First Things First Early Childhood Summit brought together 1,400 early childhood professionals and supporters with this year's theme of advocating for young children's care and education on Aug. 26-27.
Goodbye to a great advocate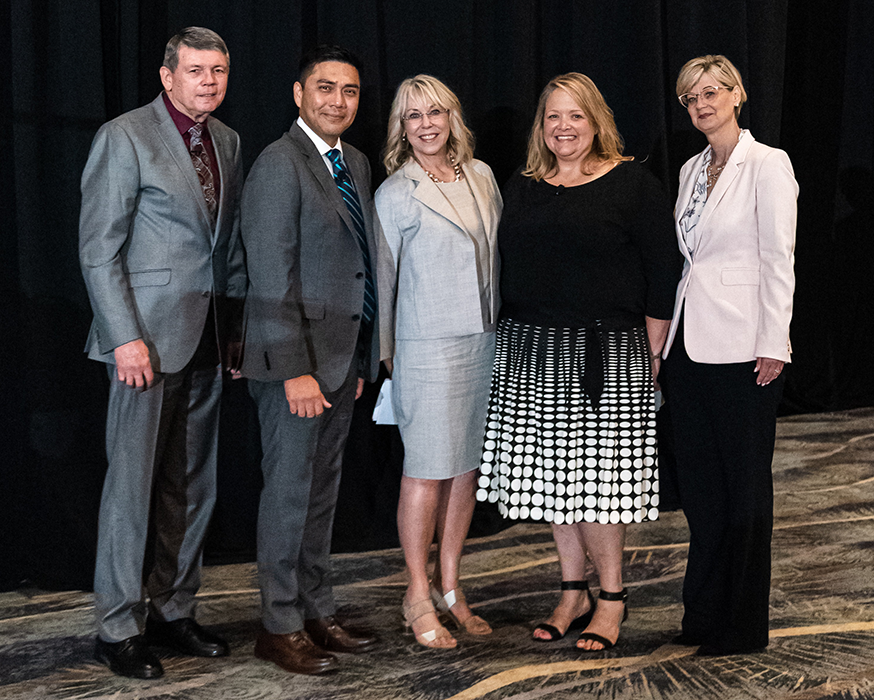 The summit began with an overview of First Things First's history and honoring one of Arizona early childhood's biggest advocates, Nadine Mathis Basha. Basha helped write the ballot initiative that would become First Things First. She was the longest-serving Board member in FTF history. Her nine years of service included two years as the founding Board chair and then again recently serving as chair for four years.
To show FTF's appreciation for Basha, the current and former FTF chief executive officers (Elliott Hibbs (2007-2010), Rhian Evans Allvin (2010-2013), Sam Leyvas (2013-2017) and Marilee Dal Pra (current CEO) told stories of Basha's involvement in the forming and sustaining of FTF. Basha also announced the creation of an Early Childhood Scholarship Fund at the Arizona Community Foundation. Donations to the fund will be used for additional Quality First scholarships, which will allow more children to access quality child care and preschool.
Keynote speakers inspire attendees
Kristen Grimm, president of Spitfire Strategies, inspired summit attendees with her opening keynote speech, The Power of the Authentic Advocate [link coming for this soon]. While many people associate advocacy with yelling at the top of their lungs for a cause, Grimm showed attendees that you can advocate in many roles, as an expert, connector, door opener or storyteller.  Closing keynote Jonathan Mooney, an award-winning author and activist, advocates as a storyteller to help children with learning challenges. He shared his personal story with dyslexia and attention deficit hyperactivity disorder and not being able to read until age 12. He went on to graduate from Brown University with an English literature degree.
Eddie Basha award
First Things First celebrated the work of the FTF Colorado River Indian Tribes Regional Partnership Council by awarding them the 2019 Eddie Basha Regional Partnership Council Excellence Award for Leadership and Service for the council's significant role in implementing a Summer Transition to Kindergarten program for children who will attend kindergarten in the Parker Unified School District.
Read more about their impactful work: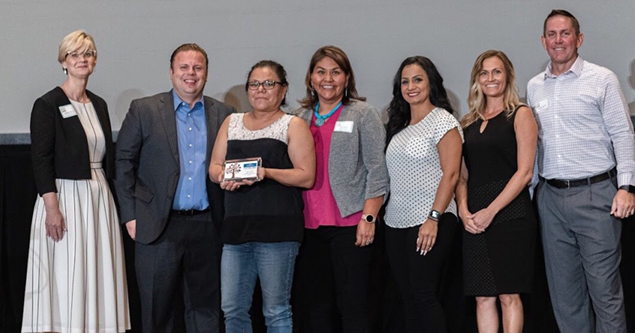 Tribal Connections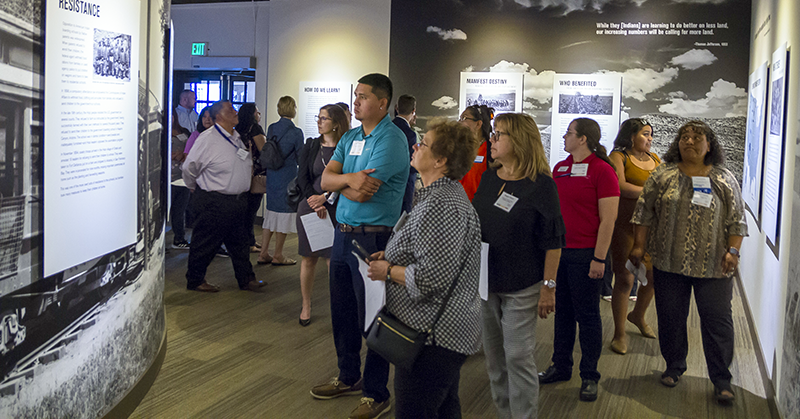 The second annual First Things First Tribal Connections event brought together more than 250 attendees on Aug. 26 at the Heard Museum to support language preservation and revitalization in tribal communities. Attendees took a self-guided tour through the museum to reflect on the importance of language and events that contributed to indigenous language loss. At the end of the tour, attendees engaged in table discussions about what individuals and communities can do to support language preservation and revitalization in tribal communities. The event was held in tandem with the United Nations naming 2019 the International Year of Indigenous Languages.
FTF Champions celebrated
Twenty-two First Things First Champions were celebrated during the summit's closing lunch for their volunteer work in raising public awareness on the importance of early childhood development and health. Champions share information within their personal or professional networks, organize early childhood awareness activities or share at community events. Learn more about the 2019 Champions.
Attendees take a public stand
There's still time to raise your voice for AZ kids! Stop by and take a pic at the #AZFTF booth at the #FTFSummit. pic.twitter.com/kZfJQzNS6z

— First Things First (@AZFTF) August 27, 2019
Summit attendees took a step in advocating for early childhood care and education at the Raise Your Voice for AZ Kids! display corner. At the display, they chose a stand-up banner with their favorite early childhood statement, took a photo next to it and posted it on their social media with #FTFSummit. At the end of the summit, six attendees were randomly chosen from the hashtag and received prizes.
Fun with Children's Museum of Phoenix
Summit attendees joined a free night of fun at the Children's Museum of Phoenix. After the doors shut to the public on Aug. 26, summit attendees got to participate in games and hands-on activities led by museum staff to learn more about the importance of play programming. On the last day, summit attendees got a free tour of the museum to see how children interacted with different play stations.
Film viewing: "Broken Places"
More than 500 summit attendees packed into a ballroom at the Phoenix Convention Center to view the documentary, "Broken Places," a film by Roger Weisberg. The documentary explored why some children are permanently damaged by early adversity while others are able to thrive. The documentary followed the stories of traumatized children growing into adulthood and also interviewed experts on neurobiology and early childhood development. After the filming, a panel of experts discussed the film and answered questions from the crowd.