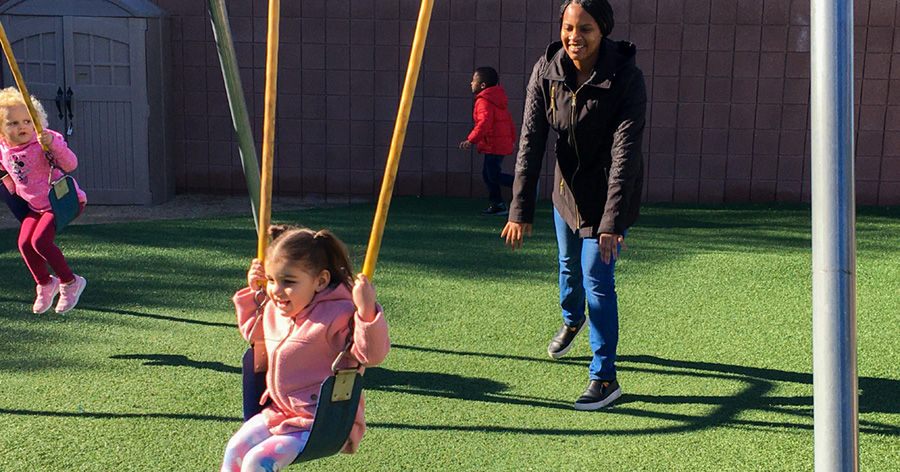 If Valerie Pieraccini had her way, she would clone the work being done at the United Cerebral Palsy of Central Arizona's Early Learning Center across the state.
"The need is great for more inclusive centers," said Pieraccini, who is director of the organization's Early Intervention, Therapy & Early Learning Center in north Phoenix.
Although most of the children at the Early Learning Center are developing without delays, 30% of the children have physical delays that may be related to a disability. No matter their differences, the children at the center are growing and learning together in inclusive classrooms, which according to the National Association for the Education of Young Children, research shows are in the best interest of all young children. Including children with disabilities results in greater empathy and acceptance of differences among all children and in improved academic, social, and behavioral outcomes for children with disabilities.
"By introducing a child to those that seem different than them from a young age, they'll quickly grow to see that it's the things that we have in common that bring us together," Pieraccini said. "Rather than the ways we are different that keep us apart."
The center takes children as young as 6-weeks-old up to preschool age. The goal is to prepare the children to be successful once they start kindergarten. That success is fostered through an inclusive environment that creates high expectations for every child, regardless of ability, to reach his or her full potential, Pieraccini said.
Children with disabilities are challenged by their classmates through natural role modeling of developmental skills. Typically developing children learn acceptance and understanding of others who are different from themselves through new friendships.
The center has a 5-star rating through First Things First's signature program, Quality First. The rating is the highest available. About 7% of the more than 1,000 early care and preschool programs in Quality First have earned the 5-star rating.
FTF's Quality First program partners with child care and preschool providers across Arizona to improve the quality of early learning. Quality First funds quality improvements that research proves help children thrive, such as training for teachers to expand their skills and to help create learning environments that nurture the emotional, social and academic development of every child.
You might be interested in: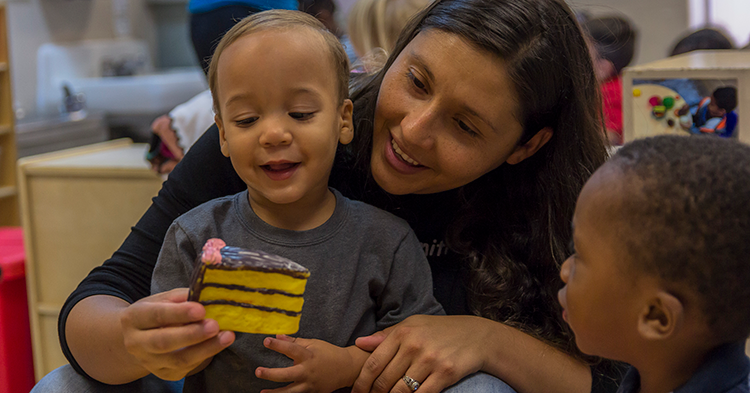 Since the center is part of Quality First, it is also eligible to participate in FTF's strategy, Inclusion of Children with Special Needs, which is funded in the FTF Phoenix North region. The inclusion strategy provides an inclusion coach to help the center's teachers and caregivers increase their knowledge of working with children with special needs.
An inclusion coach visits the center twice a month to meet with the teachers, Pieraccini said. Most recently, the coach helped the UCP teachers as they prepared to open their new preschool classroom for 4-year-old students ready to move on to kindergarten in the fall.
"(The coaches) offered recommendations when we were trying to reduce the noise level in the preschool classroom with tall walls to reduce the sensory stimulation," Pieraccini said. The coaches also helped with selecting new equipment for the classroom.
"The coaches prioritize our needs and work with that group. And they've helped us with larger projects, like when we were looking at curriculum. I love the support."