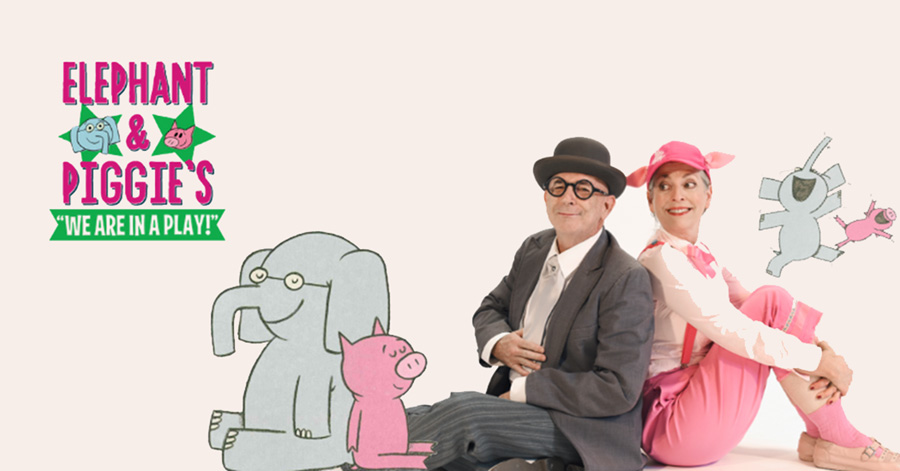 First Things First, Arizona's early childhood agency, is again sponsoring a production at Childsplay Theatre, the Arizona-based theater company that turns children's books and stories into live-action on stage.
This year's the Childsplay actors are bringing to life "Elephant & Piggie's 'We are in a play!'" which is based on the "Elephant and Piggie" book series by Mo Willems that features two friends, Gerald, an elephant and Piggie, a pig.
FTF sponsors the production to help reach more preschoolers through weekday student matinee performances that supplement weekend family performances. In addition to the sponsorship, FTF hosts a reading corner at the Herberger Theater Center, where families of young children can grab a book before the performance, find a nook and enjoy a story together through a large assortment of age-appropriate books for children birth to age 5.
According to research from Arizona State University, learning is boosted when children act out what they are reading. Studies found that it helps the story come alive and allows kids to be more able to map the words to their experiences and better understand what they're reading.
Now in its 43rd season, Childsplay is committed to creating powerful theater experiences for all Arizona children. According to its mission, the non-profit professional theatre company aims to create theatre content so strikingly original in form, content or both that it instills in young people an enduring awe, love and respect for the medium, thus preserving imagination and wonder, those hallmarks of childhood that are the keys to the future.