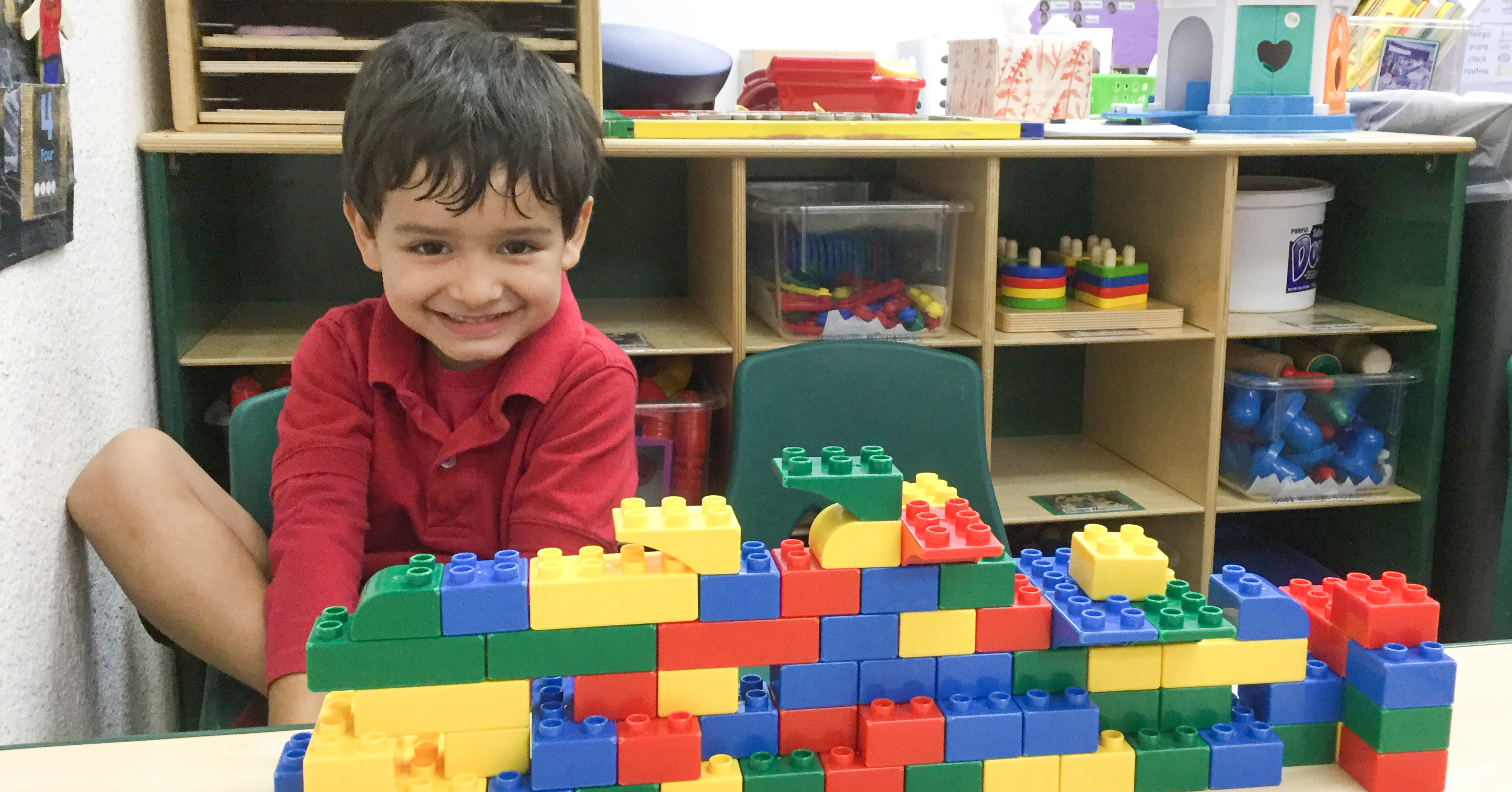 A city-funded high-quality preschool program is showing other Arizona cities and towns that investing in its youngest residents pays off.
Now in its third year, Tempe PRE, the city's high-quality preschool program, serves 360 children at 12 elementary school campuses in the Tempe Elementary and Kyrene school districts. When it began in 2017, it was started as a two-year pilot program to serve 3- and 4-year-old children whose families were at or below the 200% poverty level in the city of Tempe.
"Tempe PRE was a program initiated by the city council in 2015 based on research that a large population in the city was living in poverty and the families did not have access to, or their children were not attending, preschool programs," said Leslie Totten, Tempe PRE supervisor. "It is an important population that they wanted to serve."
That same research study showed two-thirds of the city's kindergarteners scored lower than expected in reading and language. In order to ensure more children arrived at kindergarten prepared for success, Tempe invested $6 million over two years to provide high-quality preschool to 3- and 4-year-olds from low-income families.
This year, the initiative was extended for another two years, opening the program to more families on a sliding fee tuition scale, but the majority of the seats still remain tuition-free. The program continues to gain positive feedback and Tempe PRE officials have shared this model at state and national early childhood conferences.
Investing for the future
Recently a team of researchers from Arizona State University spoke to the Tempe City Council about the Achieve60AZ initiative, which has a goal that by 2030, 60% of adults in Arizona ages 25-64 will hold a degree or high-value credential. Tempe set its mark at 65%.
"The ASU team told us that the city's investment in these preschool programs is the most important investment we can make to achieve this goal," Totten said. "Everyone is starting to recognize that starting with the preschool classrooms will move the needle."
Although 2030 is more than a decade away, kindergarten teachers are already seeing the benefits of the city's preschool program, Totten said.
"Anecdotally, teachers tell us that children enrolled in Tempe PRE are coming to their classrooms ready to learn," Totten said. "They have developed the critical social and emotional skills needed for school success."
Now other Arizona communities are touring the Tempe program and asking for more information as they seek to increase access to quality early childhood programs in their own areas. For example, in northern Arizona, a coalition of community partners called LAUNCH Flagstaff is seeking support to provide full-day, year-round preschool to low-income families.  They have already met with Tempe PRE officials to tour and ask questions.
In the southern part of the state, another initiative in Pima County called the Pima County Preschool Investment Program hopes to expand access to high-quality preschools within Tucson and the rest of the county.
The Tempe PRE model offers:
Low student-to-adult ratio (9:1), with 18 students per classroom.
Early childhood education certified teachers.
Use of the child-centered, play-based HighScope preschool curriculum.
Teaching strategies that identify and address challenges throughout the year, improving kindergarten readiness.
Before- and after-school hours at select schools.
"Looking at those components, and knowing we needed a way to track how the program was advancing in quality, Quality First was a perfect partner," Totten said.
Partnering with Quality First
Tempe PRE officials chose to partner with First Things First's successful quality improvement initiative, Quality First. Through support from the Virginia G. Piper Charitable Trust, the city enrolled all 20 Tempe PRE classrooms in Quality First, where they receive coaching, assessment and other supports to continuously improve the quality of early learning provided to the children they serve. To further support improved outcomes for young children, the city also provides expanded professional development opportunities to teachers and staff in Tempe PRE classrooms. In addition, students' families are enrolled in the Triple P parenting program, and children receive extended care after school and during the summer.
"Quality First has been a committed side-by-side partner," said Totten, who before her role in leading Tempe PRE, was the statewide Quality First director.
The coaches are in the classrooms on a regular basis, helping preschool teachers become familiar with what a high-quality environment for a 4-year-old looks like.
"The Quality First coaching helps establish age-appropriate classroom environments," Totten said.
The focus on families doesn't end with the young kids enrolled in the program, families with children are being connected to additional services such as help finding jobs and accessing low-income housing.  "Our goal is to meet the needs of the families we serve," Totten said.