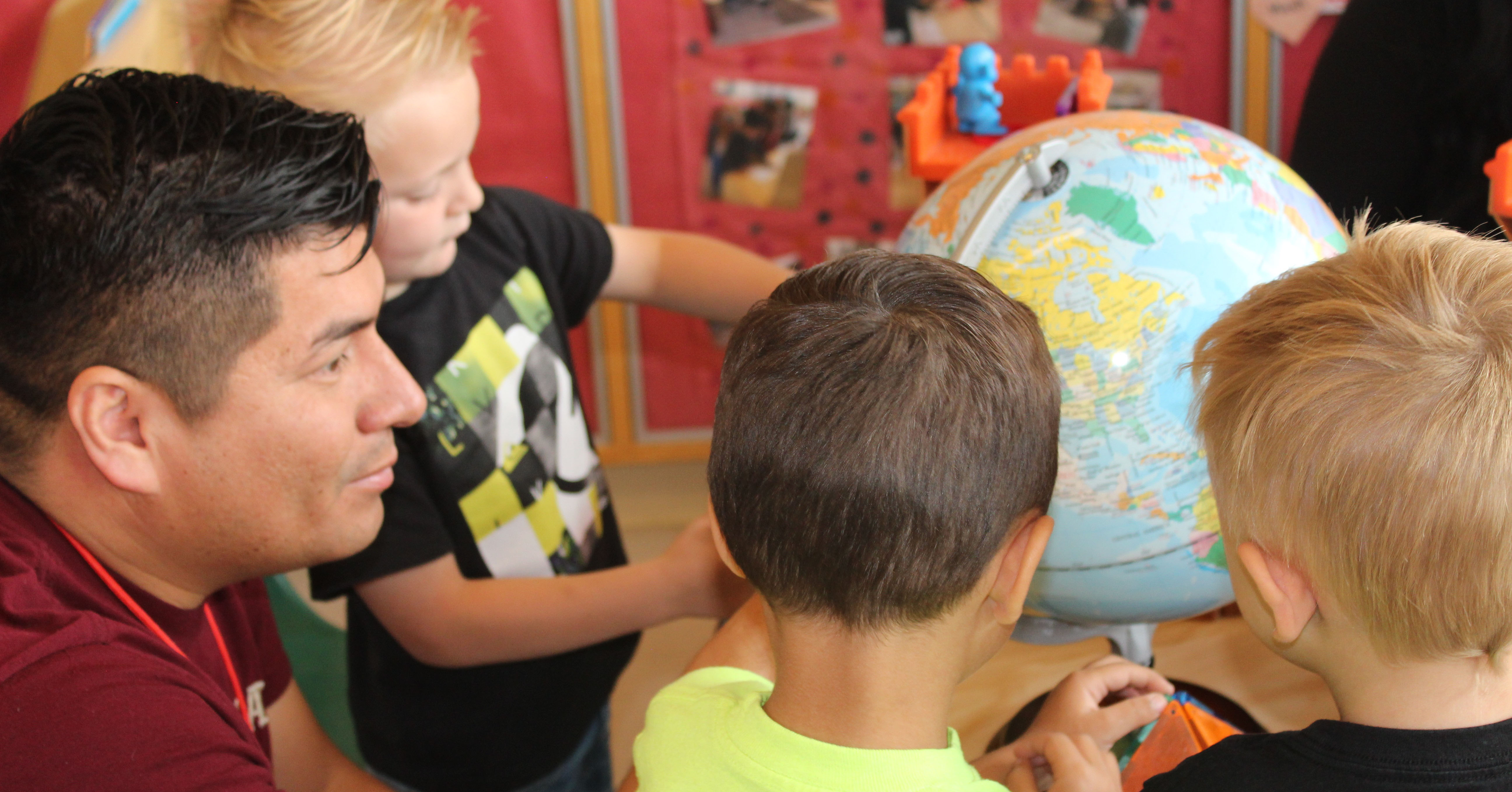 For decades, early childhood researchers have used the Perry Preschool Study to show the long-term benefits of high-quality preschool for children from disadvantaged backgrounds. These lasting benefits include higher graduation rates, fewer teen pregnancies, higher median income, less dependence on government services and more.
An update to this well-known study focuses on a new benefit: better outcomes for the original study participants' children.  Results show that children of the children in the study are also more likely to have better life outcomes when compared to the control group's children.
"The impact of a high-quality early learning environment is proving to be multi-generational," said Liz Barker Alvarez, First Things First's chief policy advisor.
"Now that the Perry kids are themselves, parents, we're noticing that the Perry second generation is having great outcomes by actually comparing them to the control group's second generation."
Nobel laureate economist James Heckman, a professor at the University of Chicago, led the new research, which was released earlier this year and shows positive multi-generational effects.
Children of Perry Preschool participants excel in various life domains today—despite growing up in neighborhoods that are similar or worse off than neighborhoods of the control group. According to the research, Heckman and his co-author found substantial second-generation effects on education, employment, crime, school suspensions and health. The children of participants were less likely to be suspended from school, and more likely to complete regular or any other form of high school and to be employed full-time with some college experience.
The components of the original project, which was conducted from 1962-1967, became the model for high-quality early childhood education today. Parental education and engagement, home visiting and child-centric early learning are now accepted best practices in birth to age 5 early development and learning. The students attended a high-quality preschool taught by certified teachers with at least a bachelor's degree. The student to teacher ratio was 6:1. There was also a home visitation aspect to the program, where the teacher made weekly visits to the home and worked with the mother and child, which was designed to provide parents with activities to help implement the preschool curriculum at home.
First Things First funds many of the preventive efforts that made the Perry participants successful, such as providing scholarships for parents to enroll their children in quality early learning programs, funding developmental screenings, home visitation and community-based parent education classes.
"We're not exactly like Perry," Barker Alvarez said. "Because we may not fund the programs as a package, but we are funding a lot of similar things."