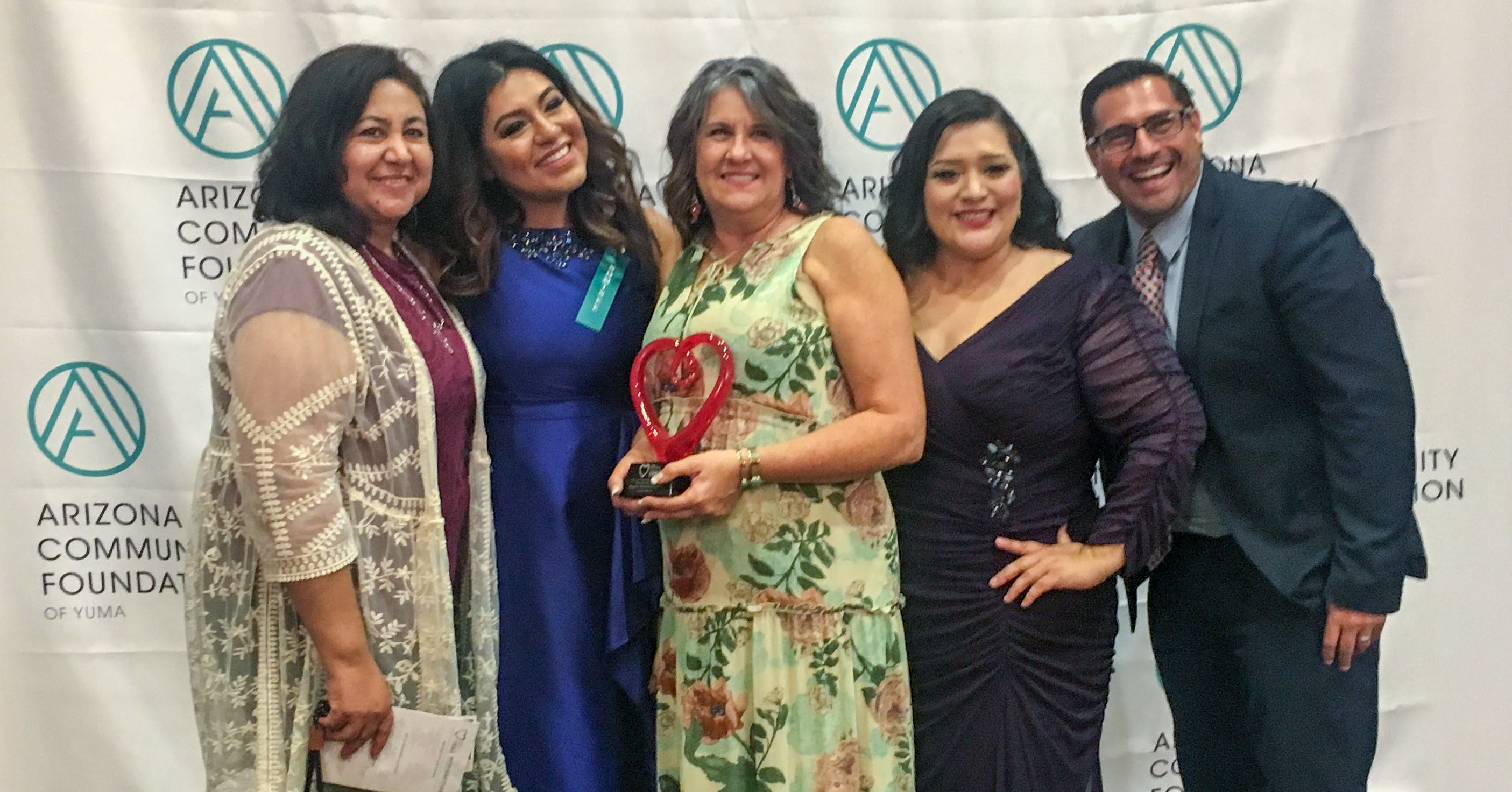 The First Things First Yuma Regional Partnership Council was recently honored with a Heart of Yuma award.
The Arizona Community Foundation of Yuma honored the FTF Yuma Region with its Outstanding Service Organization award at its 20th annual Heart of Yuma ceremony on Oct. 22.  The council received a heart trophy, a crystal heart celebrating their achievement and a certificate signed by U.S. Sen. Martha McSally.
FTF Yuma Regional Council Chair Mary Beth Turner delivered the acceptance speech on behalf of the regional council, which is made up of community volunteers who work tirelessly on behalf of babies, toddlers and preschoolers in the area.
Some highlights of the impact of early childhood programs and services in the FTF Yuma Region over State Fiscal Year 2019 include:
1,662 children attended preschools and child care programs participating in Quality First, FTF's signature program, which partners with child care centers and preschools across Arizona to improve early learning.
528 children received appropriate screenings to detect vision, hearing and developmental issues to prevent learning challenges later on.
335 families with young children participated in voluntary home visiting programs proven to reduce parental stress levels, increase connections to community supports and improve children's cognitive, motor, behavioral and socio-emotional development.
In addition, the regional council partnered with Yuma School District One and Arizona Western College to open a new early childhood classroom where local early childhood educators can learn how to work with young children with special needs.
The inclusion classroom, which opened in May on the college's Kathryn Watson Child Development Early Learning Lab, offers opportunities for students with disabilities to learn alongside their non-disabled peers in general education classrooms.