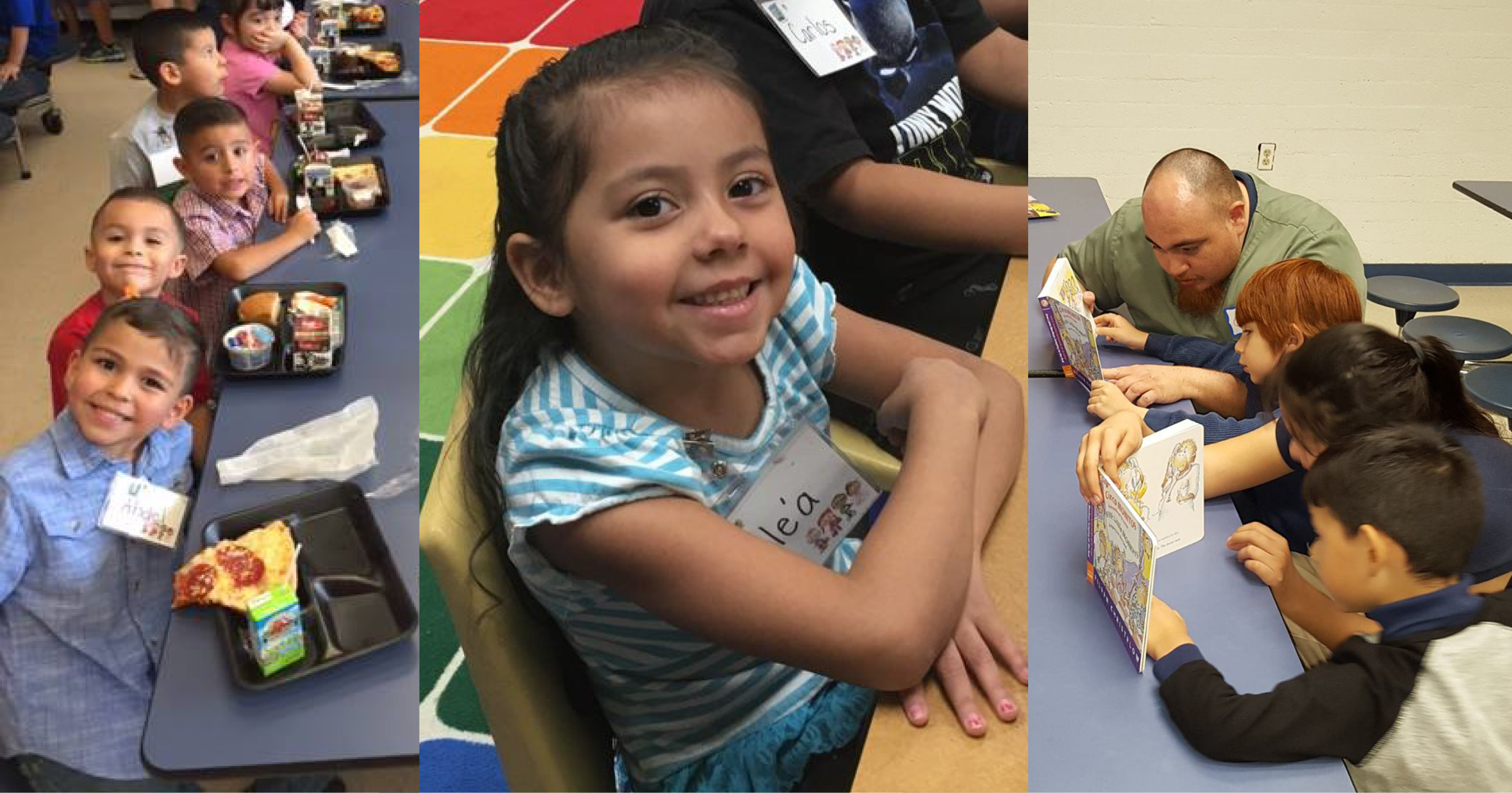 A year ago, the idea of creating the first Community School in Yuma was just a faint dream to build an early connection with families whose children aren't even in kindergarten yet. Now, as the school year begins, the First Things First Yuma Regional Council is looking forward to the culmination of months of hard work with the opening of a Community School pilot at O.C. Johnson School. The Community School model integrates academics, health and social services, youth and community development and community engagement with the goal of improved student learning, stronger families and healthier communities.
The model stresses the importance of quality early childhood education as a critical component that helps break the poverty cycle for families. "Early childhood is the starting place," said FTF Regional Director Rudy Ortiz. "By locating everything on an elementary school campus, it intertwines it as one. You then have health, social services and early education as part of the fabric for this community." When the Yuma regional council members first heard the idea, they liked it and the next step was gaining buy-in from school leaders.
Community Support
Once that was in place, Ortiz began securing support from community leadership, starting with Sunset Community Health Center to discuss the idea of setting up a clinic on campus. By November 2016, the FTF Yuma council felt comfortable supporting the Community School effort as one of its unfunded strategies. The FTF state Board approved the strategy in January. Things moved quickly from there.
O.C. Johnson School was chosen for the pilot. Located in northern Yuma, with nearly 500 students, it is a true neighborhood school with 90 percent of students walking to school. There is high poverty in the area with demographic research showing many rental homes within the school's boundaries. There are also many non-traditional families, with many students living in foster homes or with grandparents.
O.C. Johnson Principal Angela Logan said she sees many aunts and uncles raising kids. "I know a lot of our families do the best they can," she said. "We have a good relationship with our students. They're open with what they're dealing with at home." A committee of teachers was formed that asked questions such as, what do we need as a school to make our families successful? What other programs are there that can help families gain knowledge to be able to support the students?
The preschool, a health clinic and food bank were easy answers, but community members shared a great need for employment resources. "Sometimes our kiddos come to school worried about outside things, like a parent not having a job," Logan said. "With the Community School we're hoping that this will hit all of their needs and meet the basic necessities of our kiddos so they can focus on the fun part of school instead of the stressful part."
Ortiz compared himself to playing Match.com with the agencies. Looking for the best fit for both the community organizations and the school community's needs.  Regional Council Member Mary Beth Turner, who is the preschool coordinator for the school district, helped secure an Early Childhood Education-Preschool Development Grant through the Arizona Department of Education to start a preschool on campus.
A Strong Foundation
"There was a need for early childhood education programs on campus," Ortiz said. "To start a strong foundation, we have to have families engaged from the beginning." This type of engagement includes not just the preschool, but family support and early literacy programs, Ortiz said. Arizona PBS will offer early literacy support. Then Sunset Community Health Center approved opening a five-day a week clinic on campus available to the entire community.
"This is a place that then becomes familiar, before a child even reaches preschool," Ortiz said. "Everyone will feel comfortable." The plan was falling into place, which Ortiz credits to partners who were ready to go. Goodwill Yuma, a branch of Goodwill of Central Arizona, agreed to set up a resource center on campus to help families with job searches and resumes.
"Goodwill has been a strong champion," Ortiz said. "They totally get it. It wasn't in my original vision, but it is an example of a nontraditional form of collaboration. This came out of the community telling us what was needed and Goodwill stepped up."
Another example of a nontraditional partner was the Girl Scouts of Southern Arizona, which agreed to host a troop on campus. The Community School pilot will run through the 2017-2018 school year, then the committee will regroup and see what is working and what isn't. Logan is excited about the changes her school is about to experience.
"We know that we have our kids for seven hours a day. Then they're away for 17," she said. "There are opportunities for growth outside of school. As the whole family grows, it will in turn help our students succeed. Since we're a walking school, all of our students are close. The families don't have to worry about finding transportation. Everybody is right here."
---
Ofelia Gonzalez is public information officer for First Things First. You can reach her at ogonzalez@firstthingsfirst.org