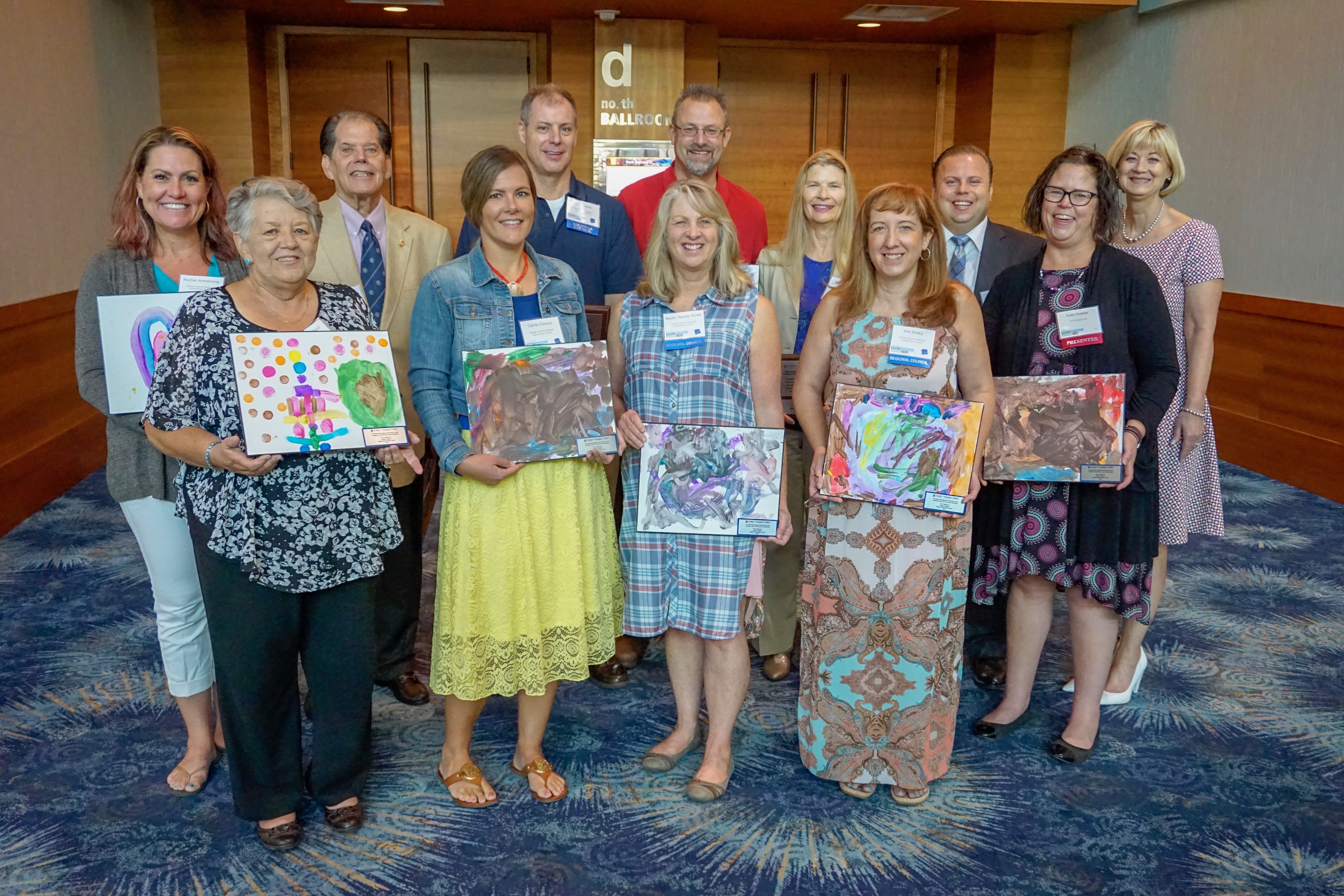 Community volunteers from the First Things First (FTF) Navajo/Apache Region were honored Monday at the organization's statewide early childhood conference.
The FTF Navajo/Apache Regional Partnership Council, made up of local volunteers from Navajo and Apache counties received the Eddie Basha Regional Partnership Council Excellence Award for Leadership and Service.
The annual award recognizes one of 28 regional councils from across Arizona for inspiring its local community to come together and promote positive and lasting change on behalf of young children, thereby enriching all of Arizona.
"I am so proud that our region has been recognized for our efforts to create space for conversations between community partners that historically have not been connected," said Navajo/Apache Council Chair Byron Lewis. He is the faith representative on the council and a First Counselor in a local branch presidency of the Church of Jesus Christ of Latter-day Saints in the White Mountain community. "The council, along with community partners and early childhood champions in the area are working together to understand how we can best serve our infants, toddlers and preschoolers so that they're successful when they reach kindergarten."
Brandon Basha, the eldest grandson in the Basha family, presented the award to the community volunteers at the FTF 2018 Early Childhood Summit held at the Phoenix Convention Center, Aug. 27-28.
He read from the region's nomination which highlighted the council's significant role in developing cooperation and forging strategic alliances that eliminate duplicate service costs. In addition, they were recognized for helping to educate the community in the importance of early childhood.
Basha noted the council's partnerships with local policymakers, faith leaders, the business community, pediatric health care and behavioral health organizations that have "provided connections to resources that have helped parents and children live better lives with healthier outcomes."
The FTF Navajo/Apache region encompasses the central areas of Navajo and Apache counties, excluding the lands belonging to the Navajo Nation and the Hopi Tribe in the north and the land belonging to the White Mountain Apache Tribe in the south. The region also includes the Forest Lakes community in Coconino County, east of Heber-Overgaard. The region does not include the city of Winslow, which is in Navajo County but is assigned to the Coconino region.
The award is named after iconic Arizona businessman, humanitarian and staunch advocate for public education Eddie Basha, who spent his life championing children and the communities that nurture them. Basha was one of the primary proponents of the ballot measure that created First Things First, a statewide organization that funds early education and health programs to help kids be successful once they enter kindergarten, and one of the movement's most fierce champions.
"Throughout his life, and after he passed away, my grandfather was lauded for his spirit of servant leadership and for his contributions to improving education, government and the arts," Basha said. "He believed deeply in leaving a mark, in making a difference."
You might be interested in: