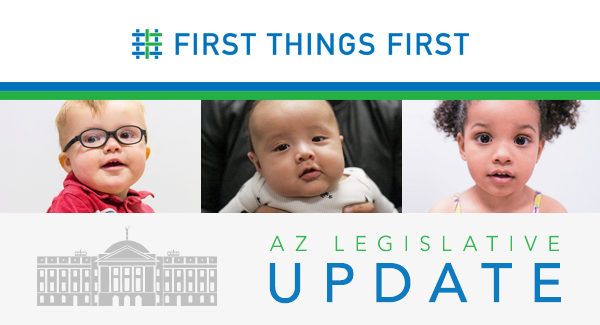 The 2019 legislative session wrapped up May 28 after a marathon weekend of budget negotiations. In the end, there were significant gains achieved for young children and their families. These included:
Additional federal monies were made available to suspend a wait list in the child care subsidy program that had been in place since 2009. In addition, providers who serve children from low-income working families through the subsidy program will be reimbursed at a higher rate, including an enhanced rate for quality providers. The reimbursement rates had not been substantially increased since 2007, and still remain lower than the actual costs to provide quality care. However, the additional funding and resulting changes are seen as a significant step forward.
Funds were provided to ensure the continuation of the KidsCare health insurance program for children from low-income working families. The program risked suspension because federal funding will no longer cover the full program costs after October. The additional funding covers the anticipated gap in federal funds through June 2022.
Additional bills passed and funding approved will:
Provide vision screenings for children upon entering public schools;
Provide sonogram and telemedicine equipment to rural hospitals providing care to pregnant women;
And, raise the pay for staff investigating child abuse or neglect and providing support to children and families in the child welfare system.
While this is good news for many young children and their families, other proposals to enhance early childhood programs and services did not fare well this session. These include:
A proposal to provide oral health coverage for pregnant women in the AHCCCS program received widespread support from lawmakers in the committee process, but ultimately was not funded.
Monies requested to allow Arizona's 211 information and referral system to operate in the evenings and on weekends were not provided.
And, a proposal to provide more evidence-based home visitation services for families involved with the Department of Child Safety ultimately was never heard.
Early childhood experts and champions will continue to work with lawmakers in the next legislative session to increase their understanding of early childhood and the critical investments needed to support children's health and education. To keep abreast of those efforts, please subscribe to First Things First's policy alert system by texting the keyword ACT4KIDS to 52886.