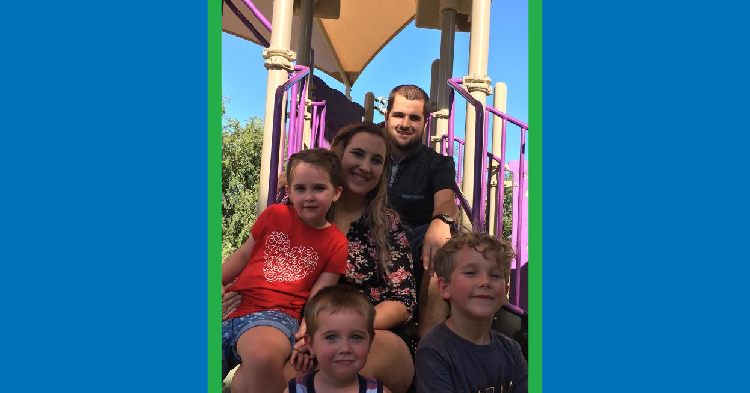 Ryker Davis has been excited about starting kindergarten for a while now; patiently waiting throughout the summer to meet his new teacher, knowing his big day was just around the corner. Ryker's start has been part of a journey coordinated between his mom, Jaqueline Davis, and his preschool teacher, Connie Hardenburg, to ensure that Ryker was ready to thrive in kindergarten.
"They set him up for success," Davis said of Hardenburg and her staff at Wonderwise Preschool and Childcare in San Tan Valley.
Ryker's birthday fell at a time when his mother had two options; start him in 2018, or wait until 2019. Academically, Ryker was doing great, but he struggled just a bit with managing the expectations of a school setting. Hardenburg, who runs Wonderwise, counseled Davis to keep Ryker back a year. Davis said that the decision to keep Ryker in preschool another year was based on her and Hardenburg's mutual desire to see Ryker not just get by in kindergarten, but love school and excel in it.
Wonderwise Academy, attached to Life Point Church in San Tan Valley, is a Quality First center. Quality First, is First Things First's signature program that works to improve the quality of care and learning for children birth to age 5, by providing continued innovation in how child care centers and preschools can support and strengthen young children and their families.
Research shows that quality early learning settings help children develop key skills – like motivation, self-control, focus and self-esteem – that are crucial to their success in school and in life. Gaining these skills at Wonderwise will help Ryker be ready to learn, problem solve, think critically, and be socially and emotionally prepared for school. In fact, recent data has shown that children who gain these skills in early childhood pass them on to their children as they grow into adulthood as well.
That communication was key for Davis as she made choices for Ryker starting kindergarten.
"Wonderwise wants to keep key communications open," Davis said. "They tell you where [your children] are in all aspects."
Now, with support from a quality childcare site, Ryker is excelling in kindergarten. In fact, Ryker's only struggle so far is that he's a bit bored, already knowing many of the basics being reviewed in the first weeks of school, but his teachers are excited to start working with him on new skills, Davis said.
Meanwhile, Davis is feeling confident about Ryker's future, and the future of her two younger children, also enrolled in Wonderwise. She likes knowing she has a child care center she can depend on.
"It makes a difference having a place you feel safe even as a parent," she said.