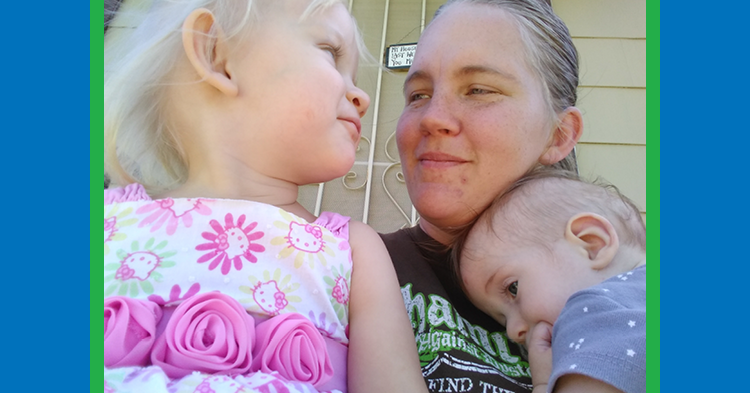 When Crystal Ray took her 2-year-old daughter, Kaylee, and 6-month-old son, Alexander, for a milestone pediatric check-up, she got overwhelmed.
Alexander needed to see a dermatologist and nutritionist, and Kaylee, "who has dealt with developmental delays since birth, needed behavioral, speech and physical therapy specialist appointments for a checkup. She also needed appointments for audiology and neurology to check out a balance problem," said Ray, who lives in Lower Huachuca City.
In Cochise County, miles of empty countryside are between towns. Specialists are not easy to find. Ray also had another challenge.
"I'm a single mother of five children, and I'm deaf," she said. "Using Sprint relay services on my cell phone where an operator will type out the conversation from the caller so I can read it is awesome, and I love it. It is also a pain when doing business calls, because it can take much longer than a regular call. I don't have much quiet time as my eyes need to be on my children."
Then she met Enrique Martinez, who works as a case management nurse with Early Childhood Optimum Health (ECOH), a medical home care coordination program funded by the First Things First Cochise Regional Partnership Council in Douglas.
Martinez and other ECOH nurses offer families support at a clinic and mobile clinic for "children who are medically complex, developmentally delayed or who come from low-income families," said Dr. Darlene Melk, Chiricahua director of Community Pediatrics and medical director of Southern Arizona Children's Health Project, which includes the ECOH program.
The ECOH case managers work directly with families in finding and coordinating medical appointments with specialists and assisting with transportation. They also go over a medical care plan with families and connect them with resources such as nutrition support, early education classes and Quality First care centers. The nurses are also available by cell phone to answer families' questions, such as investigating insurance denials or financial options, along with helping with the child's individualized care plans.
"Since my younger children needed specialist appointments, getting help with making the appointments, communicating between doctor and specialist offices, and help with transportation—all of these were attractive features of the program," said Ray.
Martinez researched and linked her to specialists who could help.
"I've been scheduling appointments for her and dealing with referrals," said Martinez. "I let the doctors know at the visit they'll need an interpreter for Crystal."
Since that time, Ray's children are getting the medical care they need to grow up healthy. "This program has helped me and my children greatly," said Ray. "My caseworker, Enrique, is always on top of anything needed between the doctor and any specialist office."
Alexander and Kaylee are on their way to better health, so they can be prepared to start kindergarten ready to succeed.