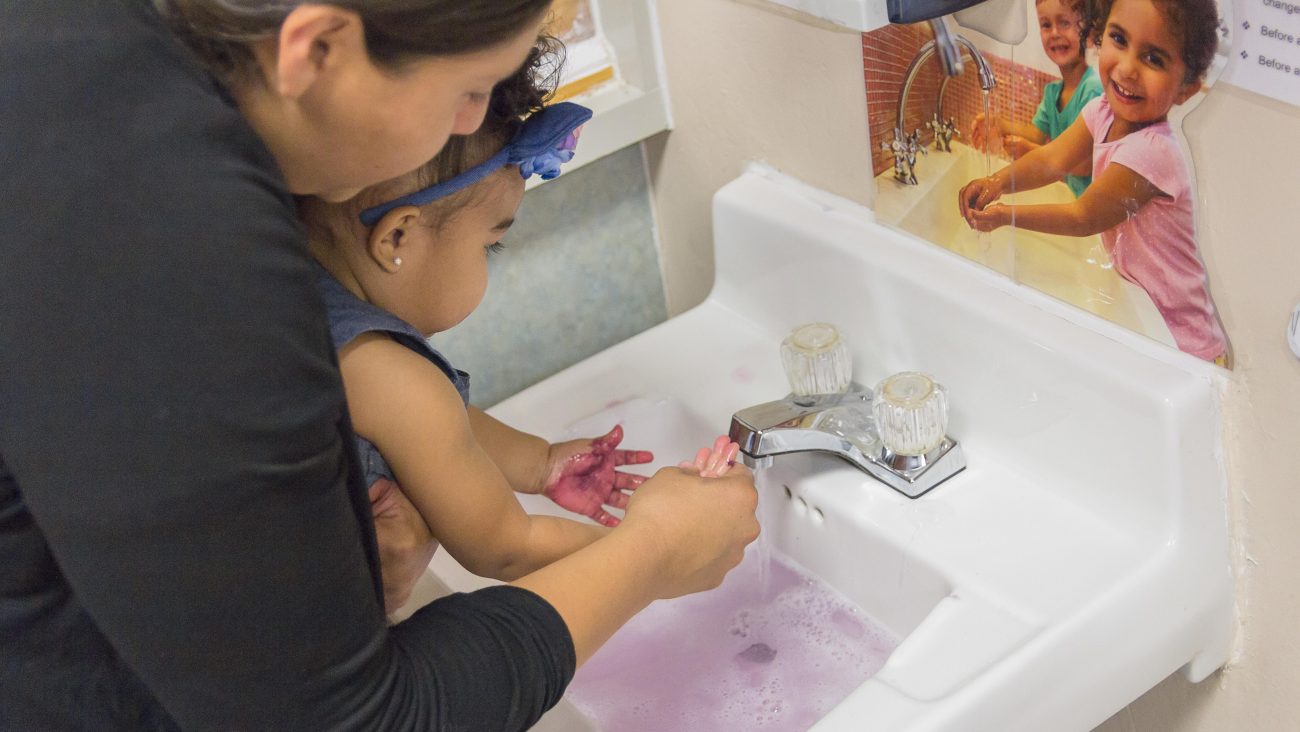 Like other states across the nation, Arizona is suffering a child care workforce shortage and when child care providers are able to hire new staff, they often lose them quickly to other jobs.  
In an effort to help, First Things First plans to offer free unlimited access to online early childhood training courses. The coursework includes classes to help new staff understand what quality early learning means and help center directors deliver onboarding training faster to those new staff members.   
"What we know is that providers are having a hard time finding staff," said Ginger Sandweg, FTF senior director for early learning. "Many times, when providers hire new staff, they're busy doing many of the fill-in jobs that they don't have staff for and they don't have time to do the training. This should help ease that burden."
Lack of proper training in early childhood sometimes creates an immediate gap in the content knowledge for those new to the early childhood field, which in turn frustrates the new employee and may cause them to quickly leave the job.
Starting Oct. 25, FTF will fund up to 15,000 subscribers to have access to the entire ChildCare Education Institute (CCEI) training catalog. The catalog includes more than 200 early childhood courses in both English and Spanish that are applicable to people working with infants, toddlers and preschoolers. The trainings are self-paced and can be accessed from any computer at any time, to offer flexibility for child care workers.
Subscribers will need to be a part of the FTF-funded Arizona Early Childhood Workforce Registry, which helps early childhood professionals grow their skills and advance their careers. The Registry is free to join and easy to register here. Registry members will be able to log into their account on the Registry website and see a navigation button to take them directly to the CCEI trainings.  
The subscriptions will be available to a majority of Arizona's early childhood workforce, but there are some limitations. These exclusions include Head Start staff not working within a tribal Head Start, Registry members who are listed as "currently unemployed" in the Registry and Registry members who are not employed by an early care and education program that is licensed by Arizona Department of Health Service Bureau of Child Care Licensing or regulated by the Arizona Department of Economic Security Child Care Administration.
For this 3-year pilot, FTF has funded subscriptions based on the number of people already in the Registry and the estimated need, Sandweg said. "About 1/3 of the 15,000 people in the Registry have joined the Registry since January 2021," Sandweg said. "That's a significant number of new members."
FTF had been exploring ways to offer professional development through electronic methods since before the COVID-19 pandemic.
"The hope is that these courses will provide a common platform of information that will allow for early childhood providers and coaches to supplement the information in the courses," said FTF Chief Program Officer Amy Corriveau.
FTF partnered with the Arizona Department of Education, Arizona Department of Economic Security Child Care Administration and Arizona Department of Health Services Bureau of Child Care Licensing to ensure the coursework would also help providers remain in compliance with state partners.
The Workforce Knowledge and Competency areas that are needed include: child growth and development, curriculum and learning environment, child observation and assessment, effective interactions, health, safety and nutrition, family and community partnerships, professionalism and program management.
"We're aligning with a system that our partners have deemed acceptable," Sandweg said. 
CCEI is the only online learning platform recognized by the National Workforce Registry Alliance that is accredited by the Distance Education Accrediting Commission and recognized by the U.S. Department of Education.
The three-year pilot program will give FTF and partners an opportunity to understand who accesses online learning and which content areas are popular with practitioners. The subscriptions allow for administrators to see how many courses are attempted and completed, who completed the new employee pathway and what parts of the state are using the online coursework.
"Some in the younger generation, they've grown up getting content online," Sandweg said. "It's a good pilot to see how this works and who benefits the most from it."