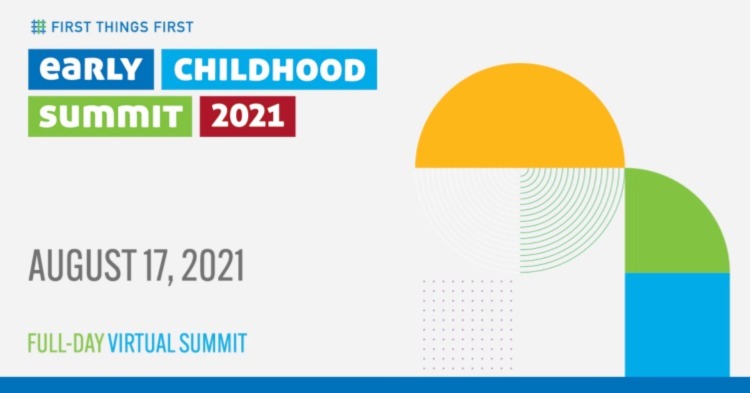 For the second year, the First Things First Early Childhood Summit welcomed more than 1,400 attendees on Aug. 17 for a virtual conference.
FTF Board Chair Gerald Szostak opened the Summit with encouraging words and updates on FTF-funded work being done throughout Arizona in response to the COVID-19 pandemic. Szostak announced the expansion of First Things First signature program, Quality First, to reach approximately 800 additional centers in the next three years.
Attendees also got a sneak peek of FTF's new-and-improved Find Programs search tool that allows FTF website visitors to connect to free FTF funded programs in their area.
FTF's first virtual conference took place in 2020 in response to the COVID-19 pandemic. This year's Summit took place on the virtual platform Whova to continue to promote safety and also expand attendees conference experience in accessing keynote speakers, sessions, exhibitors, a contest drawing and networking with other attendees. 
As the morning got started, opening keynote speaker Dr. John Medina shared the latest research on childhood brain development and best parenting styles. 
The morning sessions kicked off and Sharon Day presented this year's Lanna Flood Memorial Address on how indigenous food sovereignty is helping to restore health and community and supporting young children living in tribal regions.
Other sessions covered literacy, tips for recovering from the pandemic, promoting resiliency and other topics like Iya Affo's session about promoting inclusivity in the classroom and at home or Shantel Meek's session on promoting equity in early care and education systems.
Attendees got breaks between sessions to visit virtual exhibitor booths, network and explore resources provided by session speakers.
Eddie Basha Award Winner
At lunchtime, FTF Chief Regional Officer Kim VanPelt along with Eddie Basha's grandson, Brandon Basha, announced that the FTF Navajo Nation Region was awarded the Eddie Basha Award for Leadership and Service for their innovative work in supporting families during the COVID-19 pandemic.
The announcement made via video showcased FTF Navajo Nation Regional Partnership Council members speaking about overcoming the hardships and difficult times by maintaining hope, a love for their communities and a passion to serve young children and their families.
Other Highlights
Doreen Oliver gave an entertaining and heartfelt presentation in her closing keynote presentation "Parenting Through Uncertainty: The Triumphs and Challenges of Raising a Child with Autism." She shared personal stories and tips for caregivers on supporting families with children who have autism or other special needs.
FTF Director of Leadership and Learning Deanna Carrera brought the all-day conference to a close while reminding attendees to attend FTF's free special event, Tribal Connections 2021: The World Journey: Lessons Learned from Partnering with Indigenous Communities Around the World.
The free week-long series of virtual one 60-minute sessions from Aug. 23-31, will share knowledge from professionals serving young children and families from indigenous communities from around the world. 
Tribal Connections 2021 registration can be found at Summit.FirstThingsFirst.org/registration-form/.