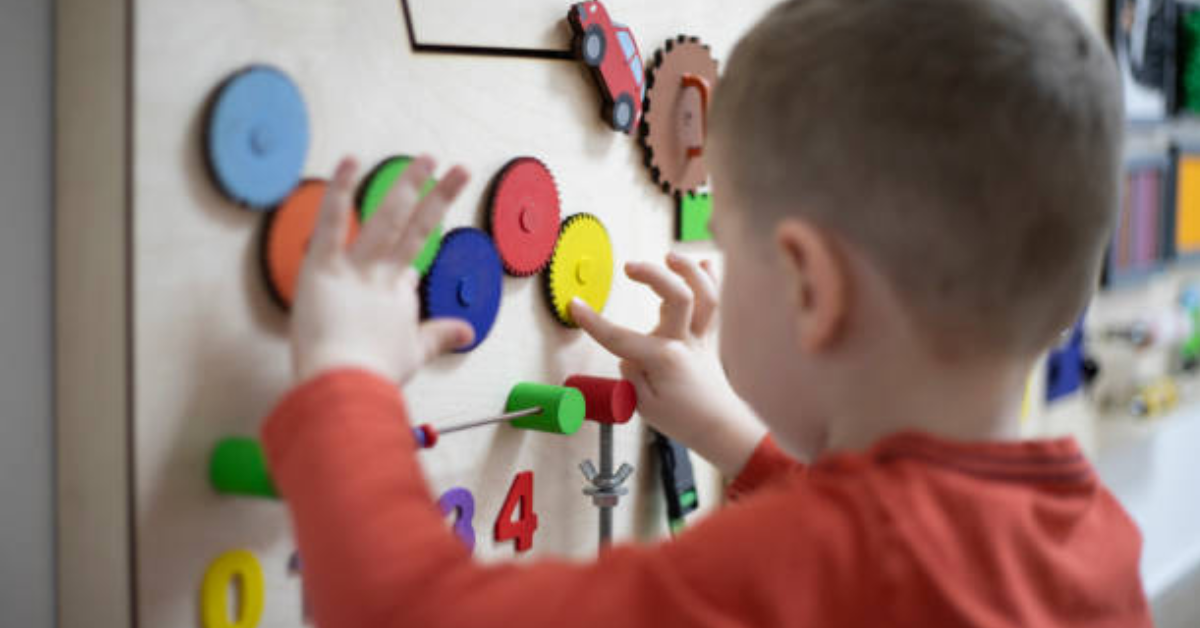 Child care is the backbone of a healthy economy, yet, recent data shows that one-third of licensed and regulated child care providers remain closed since being forced to shutter their doors when the coronavirus pandemic hit Arizona in March. Those providers who are open are serving less than half the children they did before the crisis.
Now, those in the early childhood field are wondering what the future holds for child care in the state and how our economy can survive without this crucial support. With programs serving only 38% of the total number of children they were serving prior to COVID-19, the question remains, how long can this be sustained? And will those who were forced to close ever be able to reopen?
"Our concern is that just a few months from now, if we know one out of every two child care programs won't be able to survive, there's not going to be enough space for all the children and families who need early care and education," said Eric Bucher, executive director of the Arizona Association for the Education of Young Children (AzAEYC).
The majority of child care providers are small businesses, and this crisis may mean financial collapse for many of them. Of the 34% of providers that have remained closed, 49% report insufficient financial resources are a barrier to reopening.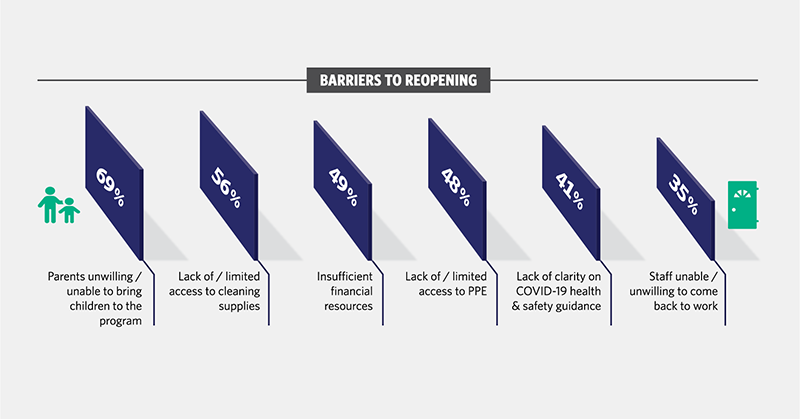 Statewide efforts to provide support
FTF has continued to support Arizona's early child care industry through a variety of ways during the pandemic, including continued funding of Quality First scholarships to providers, even if the center closed or is caring for a reduced number of children, said Amy Corriveau, chief program officer at First Things First. In addition, Quality First providers can get help in figuring out how to implement new safety and social distancing guidelines and how to continue providing a quality early learning experience in the COVID-19 era, she said.
Other state partners have done their part to help, too. The Arizona Department of Economic Security has continued to fund child care subsidy payments to participating providers. Like the Quality First scholarships, this ensures providers have a certain amount of reliable funding to cover recurring expenses like rent, utilities and staffing. The Governor's Office also created Enrichment Centers to provide child care for essential workers.
---

---
As statewide Director of Arizona Child Care Resource and Referral (CCR&R), Michelle Saint Hilarie said she's already seen child care rates increasing as child care providers struggle to keep their doors open and maintain quality as declining enrollment reduces revenue, while at the same time, the cost of personal protective equipment and cleaning supplies increase.
The provider has to cover the costs of smaller class sizes and either has to raise tuition or at a certain point, it becomes unsustainable and they are forced to close. A recent statewide survey of 831 providers from all 15 counties in the state showed that 40% of programs have had to lay off or furlough staff. In the future, once families start back to work, their previous child care center may not be there.
"I know that's going to be the reality," Saint Hilarie said. "Families are going to be turning to child care and there's going to be a rude awakening because it's not going to be available."
You might be interested in: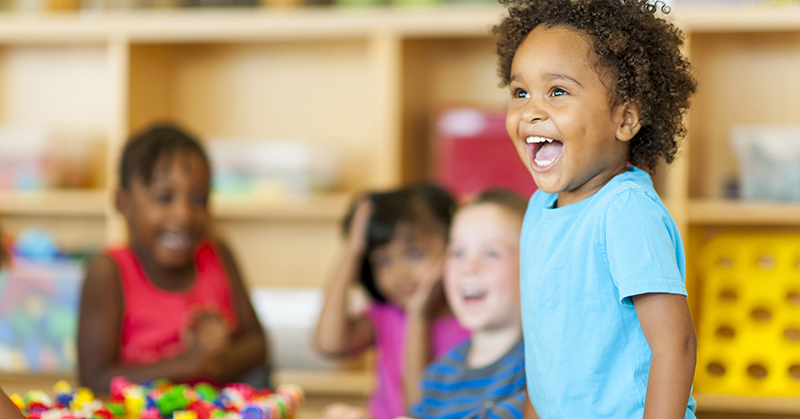 In Pima County, the United Way of Tucson and Southern Arizona continues to be proactive, reminding the public and policymakers that "child care is a critical piece for all businesses to flourish again," said LaVonne Douville, United Way's chief impact officer.
Representatives from the United Way and CCR&R have been calling child care providers in Pima County reminding them that as small businesses, they are eligible for grants through a variety of sources and to offer help to fill out the applications.
The Arizona Early Childhood Alliance, which comprises 40 cross-sector partners statewide, including FTF, with the goal of ensuring all Arizona children are prepared for kindergarten and ready to succeed in school, recently released a policy brief outlining how the child care crisis threatens Arizona's COVID-19 recovery and solutions for policymakers to consider.
"The unplanned disenrollment of children, sustained closures, and lack of essential materials may lead to the biggest child care crisis in modern history," the policy brief stated. "Various data sources suggest that between one-third and two-thirds of centers remained closed at the beginning of July 2020, and a survey of providers revealed many programs would not be able to remain open or reopen without financial assistance."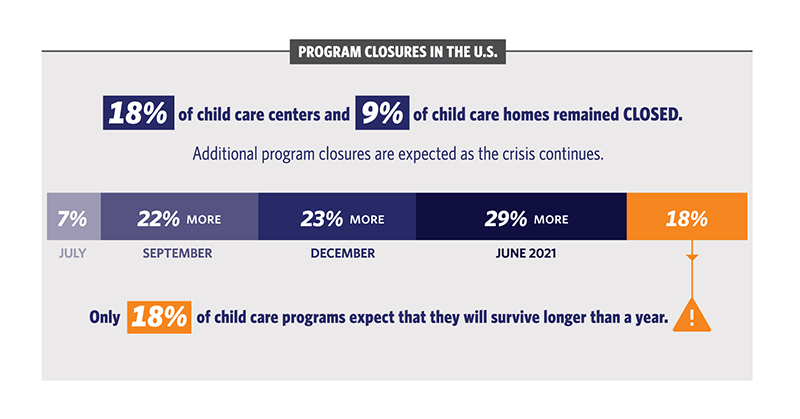 The provider struggle
Beth Frost, director of Foresite Learning Center in Flagstaff, which is one of the 49% of Arizona child care providers that has remained open throughout the pandemic, described navigating through coronavirus as the "greatest challenge I have ever faced as a preschool owner and director."
As a Quality First participant, the Quality First scholarship funding remained in place and Frost and her staff implemented additional procedures to provide children, their families and staff with a safe and low-risk environment.
"This has not been an easy endeavor, but my staff and I feel it has been worth it after seeing how thankful families were/are and how the students were so happy to have Foresight remain a familiar environment and have a little normal in such abnormal times," Frost said.
"We don't want to overwhelm providers, instead, we want to provide things to consider that can help mitigate the risk." Sarah Harrison of First Things First
For those Quality First participants, like Foresite, who kept their doors open and for those working toward reopening, FTF funds child care health consultants who are working to provide a set of guidelines to help them operate safely.
Sarah Harrison, an FTF program specialist in children's health, said the 14-page document is designed to be simple to read and implement. The guide can be accessed on the Arizona Early Childhood Career and Professional Development Network.
"We don't want to overwhelm providers, instead, we want to provide things to consider that can help mitigate the risk," Harrison said. The advice is practical and aims to answer questions that providers can't find in one place.
The guide information ranges from real-world tips like how do you physical distance when taking care of an infant? What do we do for positive and suspected cases of COVID-19? How do you inform families? When can children and staff return to care? Do I need to shut down?
Harrison hopes the guide boosts providers' confidence.  
"It helps programs receive the reassurance that reopening isn't so scary," she said. "You can do these things. It may feel out of their comfort zone, but they were already doing a fabulous job of caring for children, now they can continue by maintaining a safe and clean environment with the tools needed to reopen or stay open."
For Bucher of AzAEYC, he'll continue to advocate at the state and federal level on behalf of Arizona's child care workforce.
"Our mission has been to give out the message, 'When Arizona's child care works, Arizona works,'" he said.