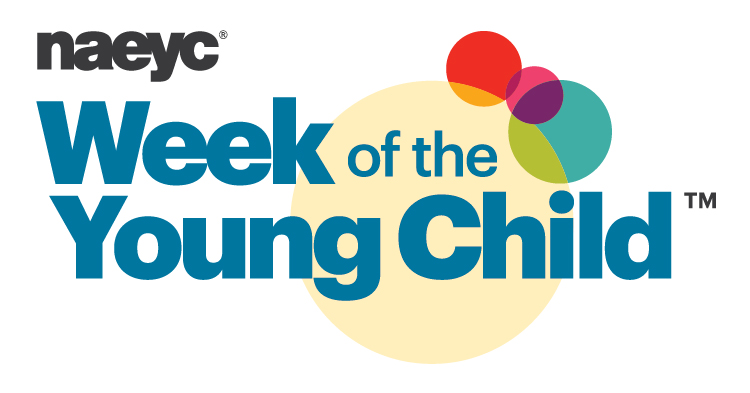 Early childhood professionals and supporters across the country will soon celebrate the Week of the Young Child™, an opportunity to highlight the importance of early learning and the educators who support the positive development of young children.
Many First Things First regions are also partnering with local organizations in communities across Arizona to recognize the annual event, which this year falls on April 16-20, 2018 and is hosted by the National Association for the Education of Young children (NAEYC). The week is filled with hands-on, collaborative activities encouraging movement and healthy lifestyles through music, food and art.
The celebration is designed to focus public attention on the needs of young children and their families and to recognize the early childhood programs and services that meet those needs.
"Every day we hear of research talking about how important the early years are for our young children," said Dawn Wilkinson, executive director of the Arizona Association for the Education of Young Children (AzAEYC). "This weeklong celebration brings awareness to everyone, not just those who work with young children, about the difference quality interactions make in shaping the learning and development of a child."
Throughout Week of the Young Child, AzAEYC will host a statewide scavenger hunt, spotlighting high quality early education programs and higher-learning partnerships for early childhood educators. To participate or watch the fun unfold, follow AzAEYC on Facebook and Twitter. Clues will be given on AzAEYC's social media about a location and participants can travel to that location for more clues to the prize location.
There is a theme for each day of the week: Music Monday, Tasty Tuesday, Work Together Wednesday, Artsy Thursday, and Family Friday. Each theme focuses on a particular content area with suggestions for celebrating while raising awareness of the importance of quality early experiences. Follow and share with the hashtag #woyc18 on social media to amplify the importance of early learning in Arizona and across the country.
Check listings below to see some of the WOYC event your First Things First region is partnering on in April.​
---
Pinal Region
Week of the Young Child proclamations scheduled from the Pinal County Board of Supervisors and cities and towns of Apache Junction, Eloy, Coolidge and Casa Grande.
The Pinal County Early Childhood Coalition is sponsoring celebrations in four communities. There will be free dental and sensory screenings, fun activities, raffle prizes, music and refreshments.  Children will navigate through event tables and build, create, and play. Play stations will actively engage children and help parents understand the role of play in healthy early childhood development.
April 14, 10 a.m. – ​noon, San Carlos Park, 300 W. Central Avenue, Coolidge
April 16, 10 a.m. – noon, Central (Main Street) Park, 601 N.C. St. Eloy
April 17, 10 a.m. – noon, Peart Park, 350 E. 6th St., Casa Grande
April 19, 3:30 – 5:30 p.m., San Manuel Library, 08 W. 5th Ave., San Manuel​​
---
East Maricopa Region
Fun with Fathers and Family Fun Fair
April 7, 10 a.m. – 2 p.m., Mesa Community College, 1833 W. Southern Ave., Mesa
Fun in the Sun Festival
April 25, 9 – 11 a.m., KinderU, Mesa Public Schools, 3130 E. Southern Ave., Mesa
---
White Mountain Apache Tribe Region
​Week of the Young Child themed activities with a White Mountain Apache focus, like making corn husk dolls and traditional Apache foods that are great for young children.
April 20, 2 p.m., Whiteriver Activity Center, 20 AZ-73, Whiteriver
---
Yuma Region
Week of the Young Child Celebration
April 14, 9 a.m. – noon, Heritage Library, 350 S. 3rd Ave., Yuma
---
Yavapai Region​
April 21, Prescott Valley, Cottonwood​