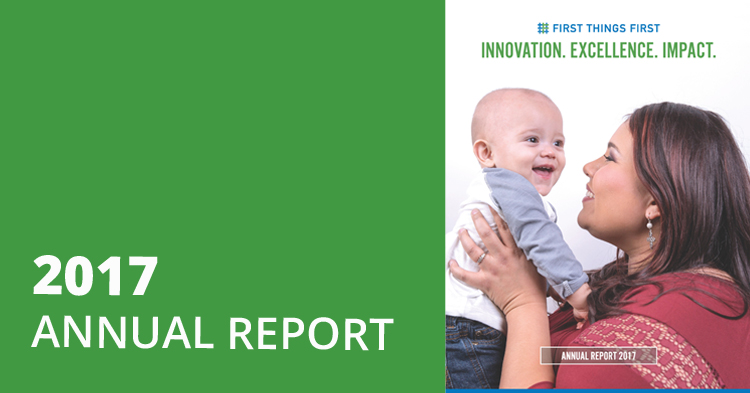 ​The foundation of a child's success is rooted in early childhood. Since 2007, Arizonans have entrusted First Things First with resources to expand or enhance early childhood programs that help Arizona children birth to age 5 get ready for school and set for life!
We recently released our 2017 Annual Report: Innovation Excellence. Impact. The report demonstrates how programs funded by First Things First are impacting young children and their families, how we work with other public organizations to maximize resources and avoid duplication, and how state and national organizations are recognizing First Things First's efforts. It also provides data to continue to inform and inspire our collective efforts to improve outcomes for children 5 and younger throughout our state.
Among highlights in this year's annual report:​
The percentage of early learning programs that meet or exceed quality standards has increased from 25% to 71%.
First Things First's collaboration efforts throughout the past eight years have preserved more than $300 million in federal child care funds that otherwise would have been lost.
In 2017, Harvard University named First Things First one of its Top 25 Innovations in American Government.​
---
Read First Things First's 2017 Annual Report​