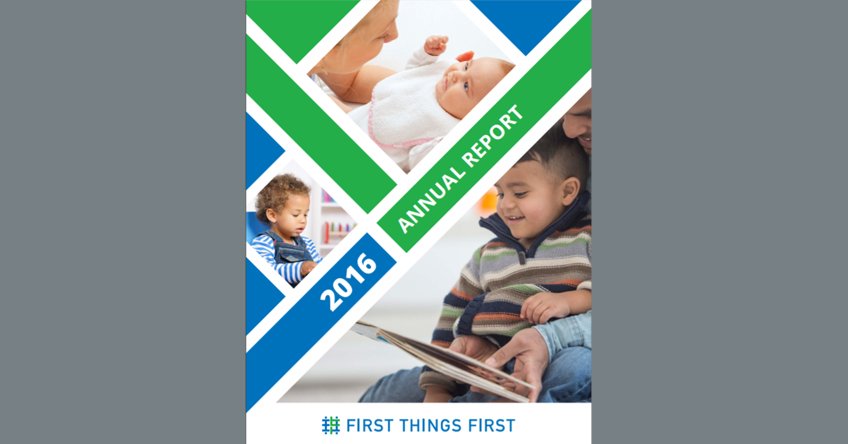 Since the inception of First Things First, the percentage of kindergarteners with untreated tooth decay has decreased by 8%. This and other notable accomplishments are included in the early childhood organization's recently published 2016 Annual Report.
"It is very rewarding to be able to detail the measureable improvements in children's education and health that have resulted from Arizona's investment in early childhood," FTF Chief Program Officer Michelle Katona said. "These are the improvements that research shows can occur through evidence-based early childhood programs, and are what voters expected when they created First Things First."
Highlights from the report include:
The percentage of early learning programs that meet or exceed quality standards has increased from 25% to 65%, impacting 51,000 children statewide;
27,376 children received screenings to detect vision, hearing and developmental issues and prevent learning challenges later on; and
9,250 young children accessed quality early learning programs with the help of a preschool or child care scholarship.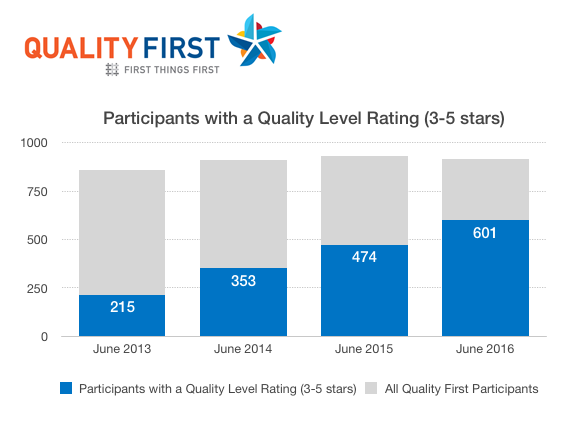 The annual report is required under the citizen's ballot initiative that created First Things First and is distributed to the Governor and leaders of the state Senate and House of Representatives.  First Things First also distributes this annual report to a broader audience of stakeholders and partners, many of whom are part of the successes described in the report.
"Improvements like these can only be achieved through partnerships – between parents, early childhood professionals, advocates and policymakers," Katona said. "It takes all of us working together to change outcomes for kids and to move the needle throughout Arizona."
Katona pointed out that the annual report also highlights the on-going needs of children."The data in the report serve to remind us that there is still more work to be done," Katona said. "Hopefully, the report will start a public dialogue on how we leverage these successes to improve outcomes for even more young children."For more information, read the full report.