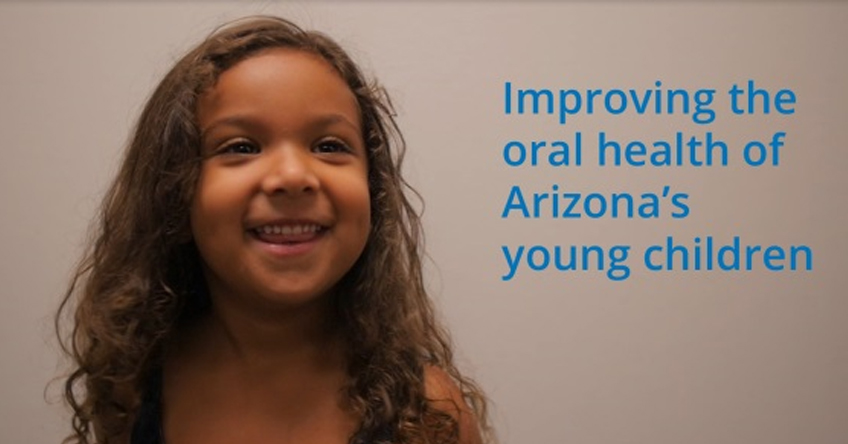 Did you know that 51 million school hours are lost annually nationwide due to dental disease?
A recent report shows that First Things First and its early childhood partners are taking a bite out of school absences by funding preventive screenings and application of fluoride varnishes for kids 5 and younger.
The percentage of kindergarteners with untreated tooth decay has decreased by 8% since 2003, surpassing FTF's stated 2020 goal by 5% — five years early!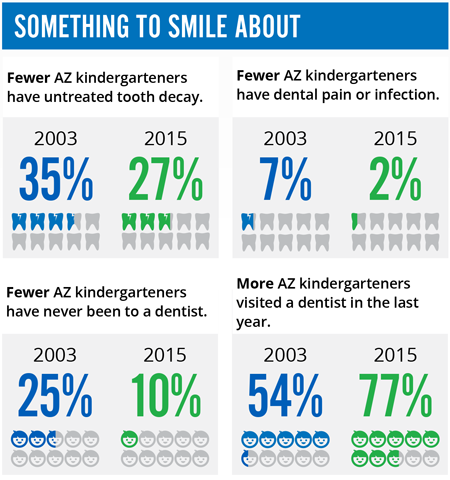 According to the U.S. Department of Health and Human Services, early childhood caries (ECC) — a rapid form of tooth decay — is the most common chronic early childhood disease in the United States. ECC can cause lasting harm to a child's health and impact their cognitive and social development. As a child enters school, it can lead to missed school days, inability to focus, anxiety and other factors that affect academic success. Fortunately, as this report shows, tooth decay is highly preventable.
Download the summary one-sheet or read the full report.