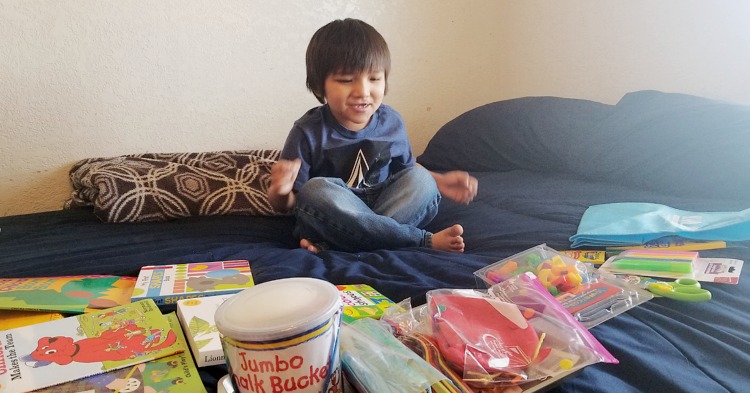 Lawrence Todacheene entered the Kith and Kin program with concerns about his nephew.
Todacheene's sister referred him to the program, since he was caring for her son, his nephew Brody.
Todacheene's parents always told him to help with the children within their family, so it was natural for him to help his siblings with their children. The uncle, who lives in Kayenta on the Navajo Nation, was concerned about Brody's speech, along with the toddler's grumpiness and inactivity throughout the day.
The First Things First Navajo Nation Regional Partnership Council funds the Kith and Kin Project for family, friends and neighbors who provide home-based child care. The program, through Candelen, is designed to provide training and support to people who look after children other than their own, such as grandparents, aunts, uncles, neighbors and friends.
Training sessions are held in a supportive setting where participants learn about early childhood and injury prevention, including topics such as: brain development, nutrition, language, early literacy, car seat safety, home safety, pediatric first aid and CPR. In addition, participants are able to share and discuss experiences and information with program staff or with other family, friends and neighbor child care providers from their community. Program participants receive early childhood materials and safety items including car seats, cribs and home safety equipment.
Todacheene brought his concerns about Brody to Sharrisa Ben, a Kith and Kin specialist who put together a plan. It included small naps and a productive daily schedule that would help Brody be more focused throughout the day. Ben also told Todacheene how many hours of rest Brody needed throughout the day to help with his grumpiness. 
To help with Brody's speech, Ben recommended a more creative approach. She told him to put up a tent for storytime to make his speech therapy activities feel special.  
As Brody progressed throughout the 10-week program and daily routines were put in place, Todacheene noticed his nephew was more focused and alert during the day. Daily reading helped his word pronunciation improve.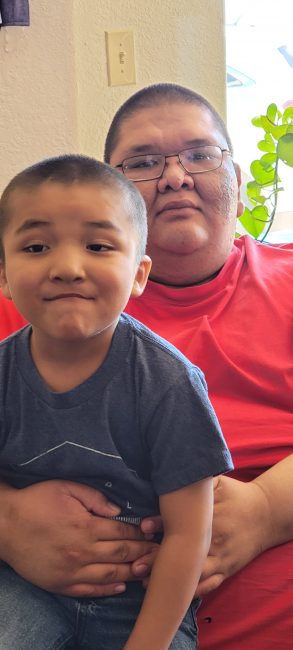 Todacheene was happy and relieved at his nephew's progression, which allowed him to focus on additional parenting and child development skills, such as the ages and stages they encounter in their growth.  He felt more competent because he gained more knowledge about the importance of early childhood and what to expect during Brody's early years.  
"The program was made to make learning easy and to encourage quality interactions which really helped Brody with his development," Ben said. She complimented Todacheene for his involvement and his completion of the program's 14 curriculum topics and paperwork to get a car seat for Brody.
The consistent routines worked wonders for Brody's social and emotional development. Now, Brody enjoys nap time to get additional rest to be active for the remainder of the day. He also still gets excited to put up the tent and use his imagination for stories with his uncle.