In the First Tohono O'odham Nation Region, 74% of the 3- and 4-year-old children are enrolled in early education services creating a demand for educated teachers and support staff.
Mariena Mendez and Danelle Jose are two students who recently graduated with valuable skills they acquired while in the Early Childhood Education program at Tohono O'odham Community College. 
Mendez and Jose were part of the Tohono O'odham Community College Community of Practice, which is one of the 17 communities of practice developed by United Way of Tucson and Southern Arizona's Great Expectations for Teachers, Children and Families.
First Things First funds the program, which provides early childhood educators with in-depth professional development that allows them to earn college credit and work toward degrees in early childhood. It's a part of the FTF Tohono O'odham Nation Regional Partnership Council's work to help boost the quality of child care provided to young children in the region.
The community of practice at the college called, A'al Ha-Mascam, which means children and their learning in O'odham, focuses on improving kindergarten transitions for children.
Danelle Jose serves as a community health representative for the Tohono O'odham Nation, and said she was able to find the connection between her current role and the resources offered through her college classes.
"[The program] helped give me the tools I needed to aid parents, especially young parents, with their individual needs when it comes to parenting," Danelle Jose said. 
Mendez works as the family and community partnership specialist for all of the Nation's Head Start Centers. She plans to continue her education in social work. 
During her time in the college's community of practice, Mendez appreciated the support of those in her cohort. 
"I've always loved working with children, but with the help of my teachers, I was able to see there are so many career options within early childhood," she said.
Both agreed on the support they received from their teachers in the early childhood education program. 
"I've always had really good teachers throughout my life that have helped inspire me to be a teacher," Jose said. "I had a teacher's aide in preschool that I will always remember because she always made sure to impact us [students] positively every day and interact with us. I want to be the same way with the children I work with."
Now with early childhood education degrees under their belts, Mendez and Jose plan to continue their education.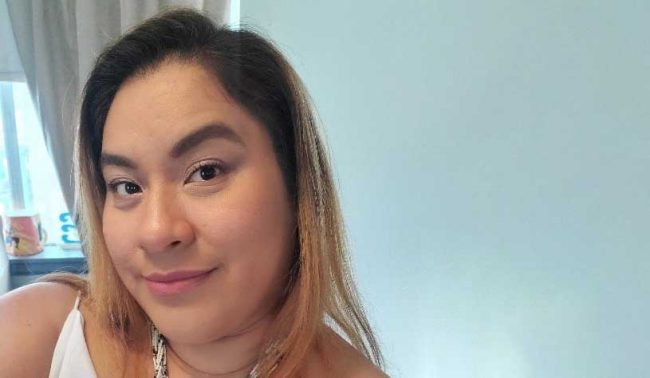 "I plan to complete my associate degree in social work, and possibly join the early childhood education cohort at Northern Arizona University," Mariena Mendez said. 
Jose plans to remain with her current position. However, after a short break from school, she wants to look into being a special needs teacher.
"Every time they asked us in school what we wanted to be, I always said, a teacher. I've just always known," she said. 
Both now look forward to working with families to help their community's young children be ready for success in kindergarten and beyond.