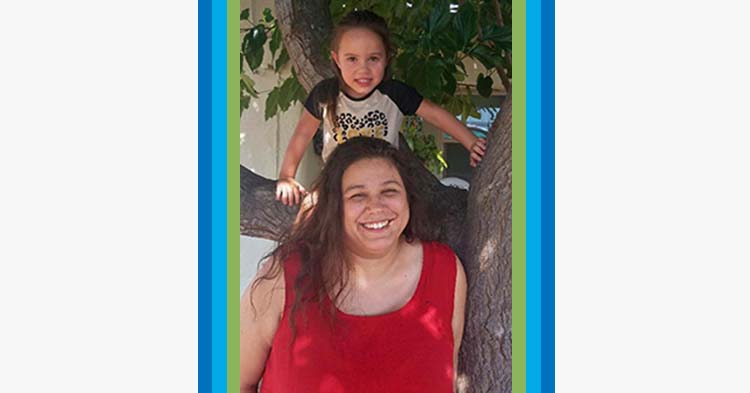 At age 35, after several miscarriages and heartbreak, Delfina Saenz delivered a healthy baby girl named Esperanza in 2017. Saenz's joy of having a daughter felt bittersweet. During her pregnancy, Saenz developed a life-threatening disorder associated with preeclampsia, a serious complication of high blood pressure during pregnancy. The syndrome left Saenz physically weakened and unable to care for Esperanza after birth.
"Esperanza was induced for premature delivery because of the HELLP syndrome," said Saenz. "I was in and out of the hospital after delivery, and I couldn't walk or hold my daughter when I came back home. I was being treated with chemotherapy and steroids, so I couldn't breastfeed her."
Saenz and Esperanza moved in with Saenz's parents in Bisbee, who took care of Esperanza while Saenz recuperated. During recovery, Saenz realized that she and Esperanza lacked a mother-daughter attachment. Esperanza responded to her grandmother as her caretaker.
"There was a lot of frustration," said Saenz. "I never got to initially bond with my daughter. I felt emotionally and physically detached. She was the only surviving baby out of 10 pregnancies. I worked so hard to get pregnant and stay pregnant, and then I couldn't be the mother the way I wanted to be a mother."
Saenz's friend recommended that she contact Parents as Teachers, a home visitation program that provides in-home parent coaching. The program is funded by the First Things First Cochise Regional Partnership Council. The free program provides a parent educator who makes home visits twice a month to work with parents on nutrition, child development, age-appropriate communication and discipline techniques. They also provide health, vision, hearing and social and emotional screenings and connect parents to resources.
You might be interested in: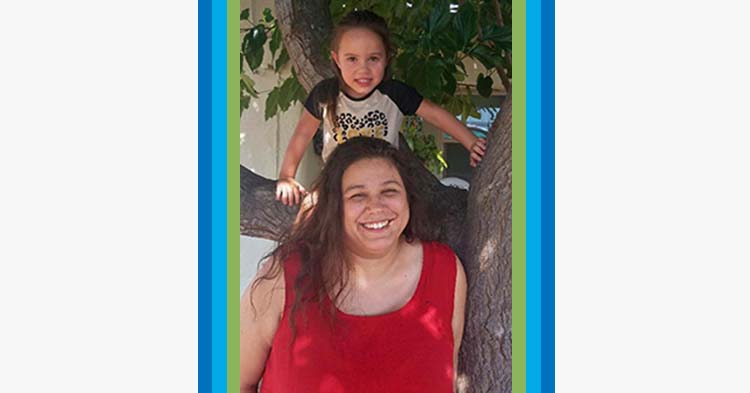 "Home visitation is so important because of the rural nature of Cochise County," said Rainy Couchenour, a Parents as Teachers program supervisor. "The program provides important services that families might not be able to access because it's not in their area or they lack the ability to bring their children to services."
Couchenour started working with Saenz on 29 parenting behaviors that the PAT program uses in their evidence-based curriculum that would set Esperanza up for success. Couchenour and Saenz got creative to overcome Saenz's physical challenges.
"She showed me how to talk and interact with Esperanza," said Saenz. "She would explain, then step back and encourage me to do it. It was nice to know she was there for reassurance."
"She encouraged me and would say, 'Just because everyone does it this way, doesn't mean you can't do it this way.' We figured out how I could interact with my daughter."
Couchenour first evaluated Saenz for the 29 parenting behaviors, and then reevaluated her six months later.
"She did all 29 behaviors in 20 minutes of play with her daughter," Couchenour said.
Saenz got even more excited because Esperanza started to connect with her. "We were playing with a paper wrapping tube and balls, and she called me 'Momma' for the first time," Saenz said. "I was so excited. It meant everything to me."
Now at age 3, Esperanza began attending a Head Start preschool for the first time in 2020, and Saenz knows she is well-prepared to succeed.
You might be interested in: