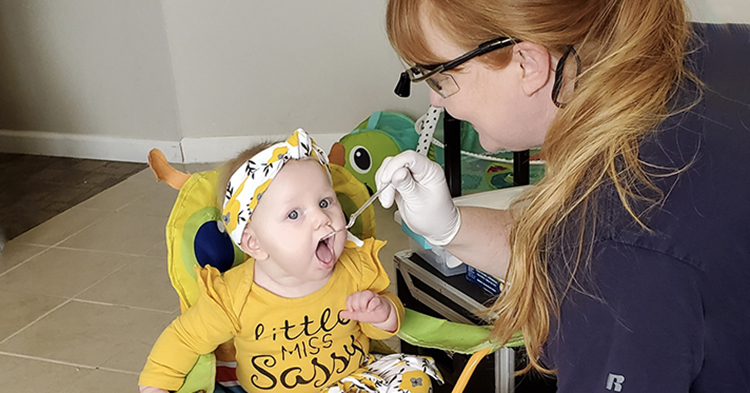 When a young mom arrived with her three children, all under the age of 5, at a domestic violence shelter in Payson, shelter staff noticed the oldest, 4-year-old "Eric" was very thin and had difficulty eating.
The shelter, Time Out, Inc. partners with the First Smiles program through the University of Arizona Cooperative Extension in Pinal County to provide residents' young children with free preventive dental screenings.
The First Smiles program is funded by the First Things First Gila Regional Partnership Council to help support families in caring for their children's oral health. Children who suffer from tooth decay are statistically more likely to be absent from school. When oral infections go untreated it impacts a child's self-esteem, ability to speak and overall physical health. The program aims to increase oral care by educating children and families at child care centers, preschools, pregnancy classes and shelters like Time Out Inc., about healthy oral habits and provides dental screenings and fluoride varnishes as well as referrals and help with finding a dentist.
You might be interested in:
"Time Out does not have the funds for dental care, so First Smiles has been a great collaborator and resource," said Patti Ippolito, volunteer and education coordinator at Time Out. "Because of our residents' situations, the need for good dental care is often not addressed."
During the visit, Twylla Gibbons, a dental hygienist from First Smiles, visited the shelter to give Eric, his siblings and other children a screening. Gibbons invited children to line up and take turns sitting in a child-sized chair. She handed them a large stuffed animal and played a counting game.
"We count the teeth of the stuffed animal and then we count the child's teeth," Gibbons said. "I try to make it a fun game. For Eric, we counted his sister's teeth and then it was his turn."
The screening revealed that Eric had three broken teeth from cavities, which made eating very painful. Young children often don't report having tooth pain to adults, because "they grow used to living with it and don't really know any better. However, it affects their ability to eat and can affect their behaviors," Gibbons said.
You might be interested in: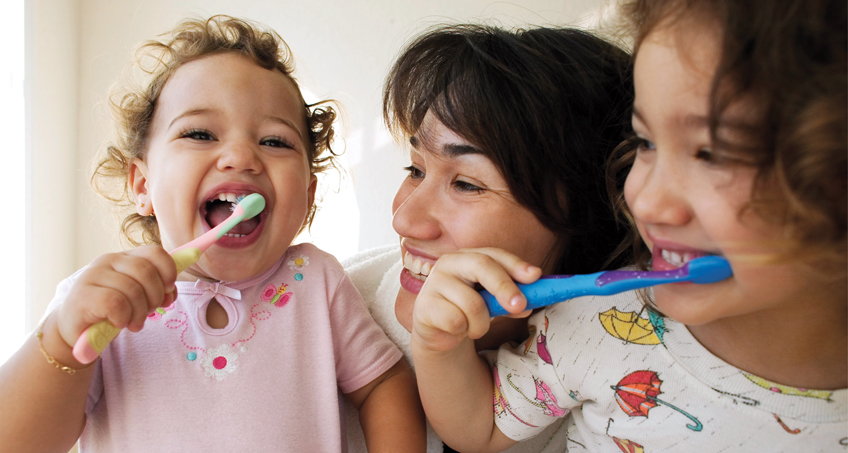 The program also helps parents create a plan to get their child to a dentist. In Eric's case, he had health coverage from the Arizona Health Care Cost Containment System (AHCCCS). His mother didn't realize AHCCCS also covered dental issues, a common misconception, Gibbons said.
"I gave her a highlighted list of local dental providers that took her insurance," she said. "Usually, we work with the parents to establish a dentist, but due to significant privacy and safety issues, Eric's mom chose to make the appointment."
Gibbons also shared information with her about caring for toddlers and babies. "She had an infant and a 2-year-old, so we talked about teething and avoiding juice bottles at night to prevent decay."
Eric's mom took him to get his teeth fixed, which involved minor dental surgery. After the surgery, he was able to eat without discomfort.