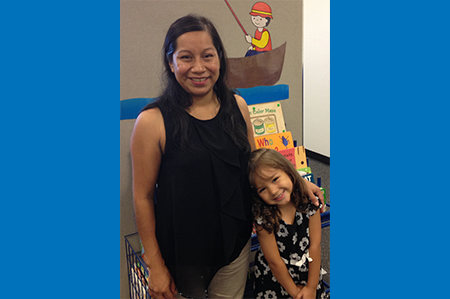 ​When Elizabeth Goings first moved to Phoenix with her husband, she did not have a lot of options for her young son, Joshua. With limited ability to speak English and no other family or friends, it was difficult to find ways to support her son's development.
The nearby Washington Resource and Information Center in Phoenix proved to be a lifesaver for the first-time mom.
First Things First funds the one-stop center for families of kids ages birth to 5. Families and caregivers can attend parenting classes on topics such as early literacy, the importance of play for children's learning and how to deal with challenging behaviors.
Goings began attending programs with Joshua and soon, her newborn daughter Scarlet, where she saw her children begin to develop critical skills like focus and self-discipline as they listened to stories and sat still during circle time. Then she started implementing the lesson at home.
Joshua is now 7 years old and succeeding in second grade. After some encouragement from her preschool teacher, Goings decided to test Scarlet for early entrance into kindergarten, and she was accepted.
At only 4 years old, Scarlet is excelling in kindergarten and enjoying every day.
Goings is grateful that she learned that her young children learn best through high quality learning experiences.
"There is always something new to learn," she said. "Wow! It's been worth it, the time we have invested. Scarlet loves school. Every day she comes home so happy about it."