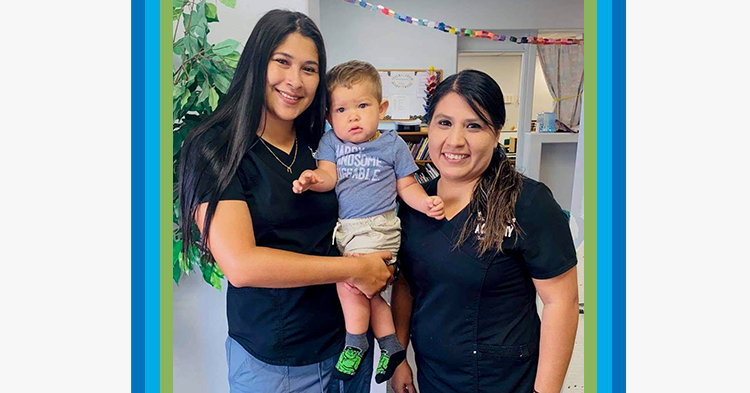 When the only child care center serving children ages 6 weeks to 5 years old closed, it left a child care desert in western Arizona, Parker Valley. Local families faced the stress of working and caring for their children without child care.
For Irma Alvarado, and her daughter, Susy Alvarado, the closing sparked the realization of a dream that had been in preparation for 25 years.
"My mom was a teacher at Head Start for 25 years. I worked at Head Start for 12 years," said Susy Alvarado. "Our dream was to open up our own child care center to provide high-quality care. When Sonshine Daycare closed, we inquired about it. We didn't think we'd be able to get the building, but then we found out about the grant through First Things First. We were in tears because our dream could come true."
You might be interested in: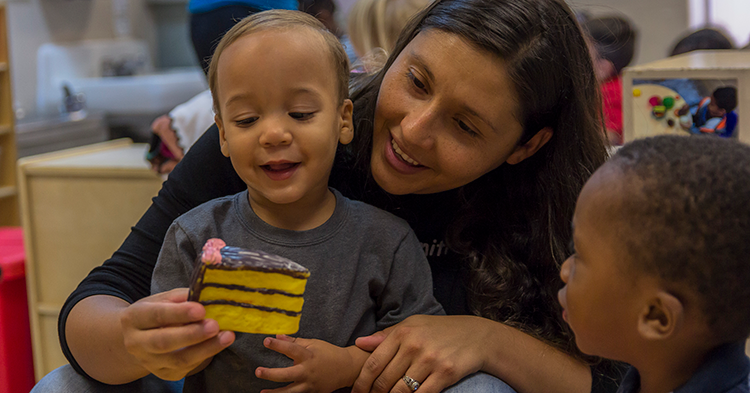 The First Things First Colorado River Indian Tribes Regional Partnership Council identified the closing of Sonshine Daycare, in partnership with the Colorado River Indian Tribes Tribal Council, as a critical challenge for the community and acted quickly to support the provision of quality early care and education.
The FTF regional council set aside $100,000 in grant funding for State Fiscal Year 2020 and another $100,000 for State Fiscal Year 2021. They partnered with the Colorado River Indian Tribes Tribal Council to identify an individual or organization to start up or expand an early learning setting in the area and administer the grant.
Irma, an early education professor and advisor at the local community college, and Susy, a seasoned early educator, applied for the grant subcontract and received it. In April 2020, the Early Learning Academy opened in Parker.
The Alvarados used the grant to pay for renting a building, staff salaries and purchasing playground equipment, classroom furniture and making other building improvements. Although FTF funds helped establish their early learning setting, Alvarado said the ongoing costs will be met by tuition fees and Arizona Department of Economic Security subsidies. The center opened with 30 children, but by August 2020, increased to serving 50 children even in the middle of the COVID-19 pandemic.
"In May, we closed the center for two days because of COVID-19, but then opened back up," Alvarado said. "We had 12 families after that, and felt worried about the survival of our center, but now they have all returned and more families have enrolled their children."
Annahi Vindiola, a working mother with a 1-year-old son, said that she feels better leaving her son Alonzo with trained caregivers during the day.
"With this whole COVID thing, I trust them," Vindiola said. "They are taking temperatures, wearing masks, washing hands and sanitizing. I feel comfortable leaving my child here, because Susy and Irma have had so much experience. I feel like they teach my kid throughout the day. He wasn't walking, but they worked with him and taught him to walk. They taught him to feed himself. He's becoming more independent. They are providing a higher level of care in the area."
You might be interested in: