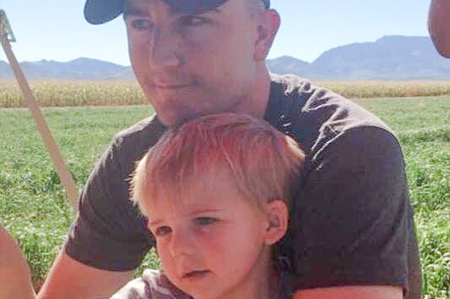 Kyle Wright, a veteran, was running out of options.
The Navy veteran and single dad was working full-time and taking college classes through the GI Bill, and he needed to find child care for this 3-year-old son, Kade. At the time, the boy's mother was requesting Kade move back to Virginia with her, making the stakes for Wright's search even higher.
That's when he toured Bulldog Boulevard Child Care Center in Safford. It was everything he was looking for – a nurturing, secure environment for his son to learn and grow.
"The best I can describe it is a professional place for learning," Wright said. "You could tell there was a routine of learning."
Then he asked about the price.
​​​​​"I remember telling them, 'Let me think about it.' I put on a smile and walked out the door, but I knew there was no way I would be able to afford it," Wright said. "It's a horrible feeling knowing that this is not going to happen."
But a few days later, the staff from Bulldog Boulevard called Wright back to say, if he was still interested, there was a partial Quality First Scholarship available for Kade.
"It's the type of moment where you hit your knees and shake your fists," Wright said. "That's literally what I did. It's a good feeling."
The center participates in First Things First's signature program, Quality First. The FTF program partners with child care and preschool providers to improve the quality of early learning across Arizona. Quality First funds quality improvements that research proves help children thrive, such as training for teachers to expand their skills and to help create learning environments that nurture the emotional, social and academic development of every child.
You might be interested in: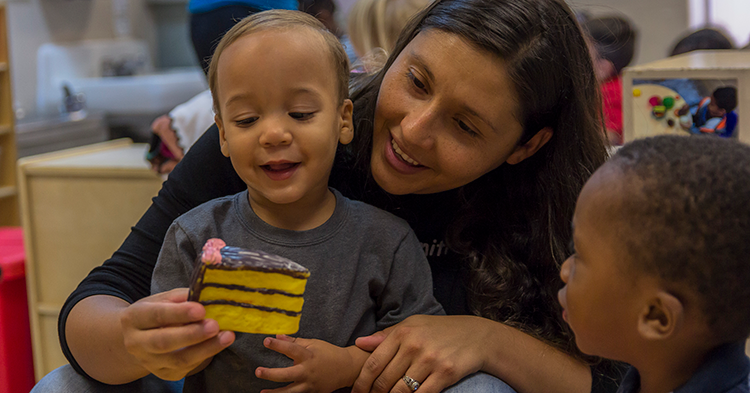 Quality First
Learn more about Quality First and search for participating child care providers in your area. Many offer scholarships.
Learn more
Quality First Scholarships are designed to help eligible families afford quality early care and education for their young children.
​​​​​Within a few days, Kade was enrolled.
Having Kade in a high-quality child care center allowed Wright to maintain custody of his son and has made a huge difference in preparing Kade for kindergarten, Wright said.
"When he started, he wasn't talking in sentences, he couldn't count past 10 and knew his ABCs to G," Wright said.
Now Kade no longer clings to his dad's legs. Instead, the preschooler wants to talk to everyone about dinosaurs. On a recent trip to Rocky Point, Mexico, Kade insisted on showing the border agent his "passport" that he had made in school.
"He's a quick learner," Wright said, describing how the teachers at the center challenge him to try new things. "His future is no-holds-barred."