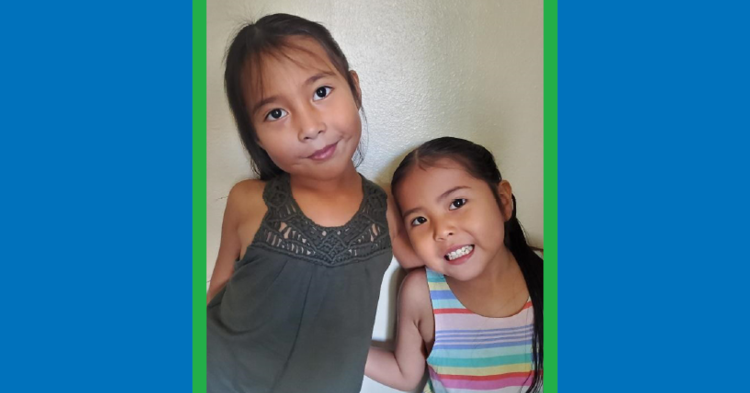 Kayla Bennett was a young mother to a newborn baby girl when she first met Deborah Lewis at North Country Healthcare in Holbrook.
Lewis is a Heathy Steps for Young Children specialist, who works with parents of young children to be their child's first and best teacher.
The First Things First Navajo/Apache Regional Council funds the program, which customizes services to meet individual family needs and goals, including: enhanced well-child care, home visits, informational material, parent groups and links to community resources.
For Bennett, the help included helping her navigate the early well-child visits and helping the new mom understand and identify developmental milestones to accurately track her daughter Kailin's healthy development.
"The program helped me keep track of my daughters' development and see where they were at according to their age bracket," she said. "My daughters also both accelerated beyond their abilities in their age group."
A few years later, her second daughter Jordan was born and Bennett soon enrolled her into the program.
"It gave us more knowledge on child development as well as the importance of everyday interactions with your children," Bennett said.
One important lesson that Bennett recalled learning from Lewis is that you cannot spoil your baby by responding when they cry, cuddling or by holding them too much.
"It's showing them you're there to protect them and above all show them you love them," Bennett said. "Since my daughters were young I've always cuddled them and still do. When I do this gesture, their whole mood always changes no matter if they're upset. I've also learned that the more you talk with a child from their newborn stage to age 3, helps them become a better reader, and communicate better."
Going through the program helped prepared Kailin, now 7, to be ready for kindergarten and Bennett expects that Jordan, now 4, will be ready as well.
"The Healthy Steps program has a lot of good resources about early childhood development," Bennett said. "I also tell family and friends that the program helped me grow into a more confident and optimistic parent."