Roxanna White and her daughter Miiracle did almost everything together. They shopped, read, cleaned the house, worked on creative projects and visited friends together. When it came time to go to school, White felt a little unsure about Miiracle being on her own in a classroom for the first time.
"Her being my only child, she had attachment issues," said White. "I wanted her to see what it's like to be in a classroom setting with a teacher, but also have me being nearby. It gave us both a chance to adjust to the school routine."
White enrolled her in the PBS transition to kindergarten camp. The First Things First (FTF) Cocopah Tribe Regional Partnership Council funds the three-week camp to help prepare children to succeed in kindergarten by developing their social skills and ability to read. The camp uses the cartoon character Super Why! to learn to recognize sounds, letters and meaning of words. 
The camp also partnered with another FTF-funded program, Let's Cook | Let's Eat | Let's Play. The program teaches families about healthy eating, body awareness and encourages physical activity to promote health and reduce obesity in young children.
White brought Miiracle to the first week of camp at the Cocopah Museum and Cultural Center, where the kids and parents would learn together through songs, arts and crafts and games. 
Upon entering kindergarten, Cocopah children must attend school outside the reservation. Ana Bribiesca, PBS program manager, said they picked the cultural center to begin in a less intimidating setting. 
"We start in a safe place in their own community, and then slowly move to a more structured kindergarten environment," she said. "It was a great experience for kids to feel comfortable."
At the cultural center, they would also have healthy snacks together through the Let's Cook | Let's Eat | Let's Play program. 
"They had us try all of these different foods, like broccoli and hummus," said White. "I became addicted to hummus. I had never had it before. Now Miiracle likes hummus. We tried all different vegetables and fruits. They taught us how to make veggie pizzas and fruit pizzas. We made cauliflower hot wings." 
On Tuesdays and Thursdays, Let's Cook | Let's Eat | Let's Play Director Josie Chavez would teach parents to dance with their kids after providing a healthy snack. 
"We taught them Hawaiian dance and other dances," said Chavez. "We made sure the food we provided was related to the exercise and PBS curriculum."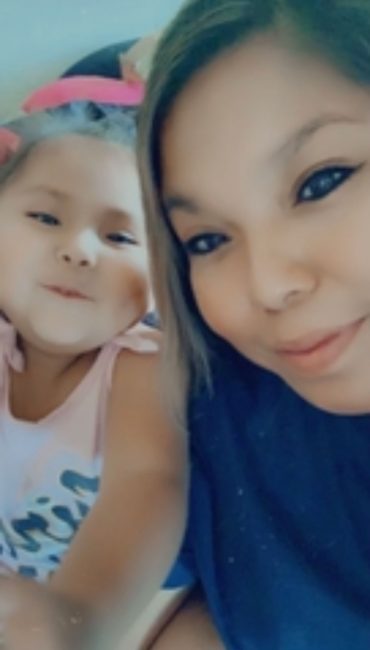 White and Miiracle enjoyed the physical activities.
"We had the snack and then would dance with them for 10 to 15 minutes," said White. "The parents were huffing and puffing. The kids had so much fun. It was a bonding and exciting time. I loved it."
In the third week, the camp then moved into the Valle del Encanto Learning Center, which is an elementary school in Somerton. The same schedule continued, but kids and parents got to eat lunch in the cafeteria and explore the playgrounds and classes. 
The camp would have the parents and kids do activities together and then separate them so each would go to a class. The parents learned about early childhood development, how to read to their children, how to be emotionally supportive and other parenting tips. The kids would learn to socialize, how to behave in a classroom and explore the formal classroom setting. 
"I could tell the transition was going well, because in the beginning, she would want me around," said White. "But it got to the point where she would push me out of the classroom."
Now White and Miiracle are both ready for school to begin. 
"I know that she's ready," said White. "Both her and I start classes on the same day. I start medical school and she starts her class. I'm going to be so happy, because she's going to learn so much more."