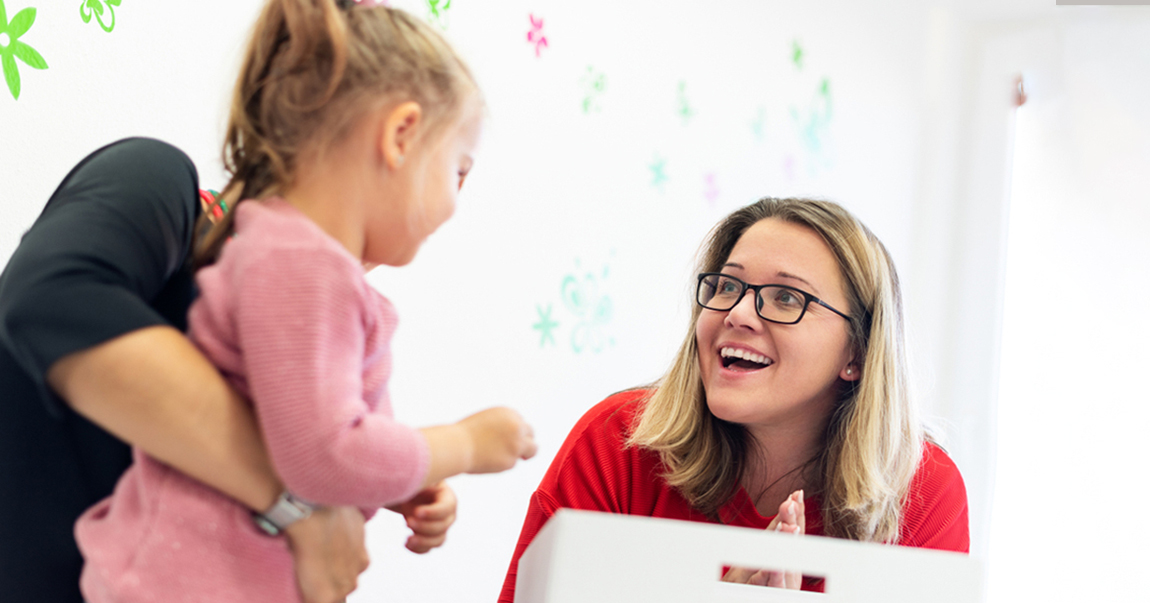 The COVID-19 pandemic has placed renewed focus on the mental health of young children. And an influx of federal money will allow more Arizona child care providers to access early childhood mental health consultation during a climate of greater anxiety and uncertainty.
"It's hard to overestimate the impact that COVID has had on young children's development and stress levels on adults," said Alison Steier, director of Southwest Human Development's Harris Infant and Early Childhood Mental Health Training Institute. She's also in charge of Southwest's Smart Support, the largest early childhood mental health consultation program in the country.
"Many children that we are seeing have suffered actual losses of family members and important people. The teachers have, also," Steier said. "When adults are affected, young children are affected. Children are impacted by adult stress. What they've had to endure in terms of school and child care closures and returning, that requires adjustments. Young children don't have the linguistic capabilities, but they have very rich experiences. And we see that in their behavioral challenges."
Early childhood mental health consultation is designed to help adults identify and address the mental health struggles or challenges of individual children that they work with in child care, preschool or other group settings.
Research shows that 17% to 18% of young children struggle with mental health early in life in a significant way.
"Having a mental health professional in a (child care) setting is very helpful," Steier said.
Fifteen FTF regions fund early childhood mental health consultation for state fiscal year 2022.
For example, in the FTF Yavapai Region, Sherry Birch, director of the Sonshine Learning Center in Black Canyon City, said her Smart Support consultant has helped her teachers learn how to work with children with challenging behaviors.
"She helps teachers realize when their buttons are being pushed and know when to seek support from other staff," Birch said. "We learn what our triggers are so that when we get to them we know to grab another teacher and that helps alleviate and keep stress levels down and the feeling of being overwhelmed."
Mental health consultation is a must in child care centers, Birch said. "Having that person who can give an outside perspective makes a tremendous difference. She has been instrumental in sitting down with me and meeting with parents, giving parents the confidence to work with us as a team to help their child when there are concerns," she said.
Works on multiple levels
Early childhood mental health consultation works on a number of levels. It can be at the teacher-child relationship, where a child is struggling with behavior. Or, it can be at the classroom level, for example, helping a teacher with transitions within the classroom. Mental health consultants can also help the center director at the programmatic level to make adjustments.
"There's lots of collaboration and problem solving," Steier said. "And slowing things down. When things slow down, people think better."
The FTF Navajo Nation Region has funded early childhood mental health through a handful of strategies for the past few years. It helped that the chair of the regional council, Cotillion Sneedy, is trained in early childhood mental health, said FTF Navajo Nation Regional Director Memarie Tsosie.
You might be interested in: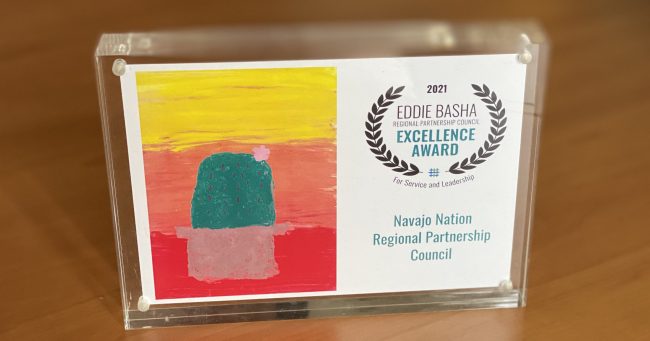 "She helped council members see how important mental well-being can be for young children," Tsosie said. "What really helped the council understand was when she framed it from a cultural perspective. When we think of early childhood, the social-emotional piece is that we focus on relationships. By the time a child is born, they are given their four clans. They are taught how to relate to the world. Mental well-being is really important within the culture. We should be able to promote that in child care centers, as well."
Early Childhood Wellness Day
Once COVID-19 began to impact the Navajo Nation, the FTF Navajo Nation Region partnered with Project Indigenous LAUNCH and the Navajo Nation Department of Education to co-host a virtual Early Childhood Wellness Day to learn from experts.
Systems coordination around infant, toddler and early childhood mental health was strengthened, and Navajo Nation First Lady Phefelia Nez created a workgroup within the President's Office to continue moving this work forward.
"Because everyone was already familiar with early childhood mental health and the benefits, it wasn't something new to introduce to get people on board," Tsosie said. "Everyone was in survival mode. You don't want to bring on something new or learn something new. It really helped. Some providers or child care centers really needed support. They knew they had an early childhood mental health consultant. They knew who to ask to help support some of these families and children."
Over the next three years, more child care providers will be able to access early childhood mental health consultation in the state.   Funding for this expansion is part of the $1.2 billion investment in child care in Arizona made available through the federal American Rescue Plan and the Coronavirus Response and Relief Supplemental Appropriations Act for use over the next three years. The federal funding will allow early childhood mental health consultation to expand statewide.
Also, through that funding, up to 800 more child care providers will be able to participate in Quality First, FTF's child care quality improvement program. Those new participants who serve children in Arizona Department of Child Safety care will have access to early childhood mental health consultation.
"I don't think we have to sell people on the value of early intervention," Steier said. "But we do have to help them see the value of supporting it."
The good news is that the earlier in a child's life, the easier it is to set children on a course for healthy development. Steier gives the example of making minor adjustments in a steering wheel while driving, rather than swerving dramatically before going off the side of the road.
"All of development is on our side early on. We are maximizing the effectiveness of intervention," she said.