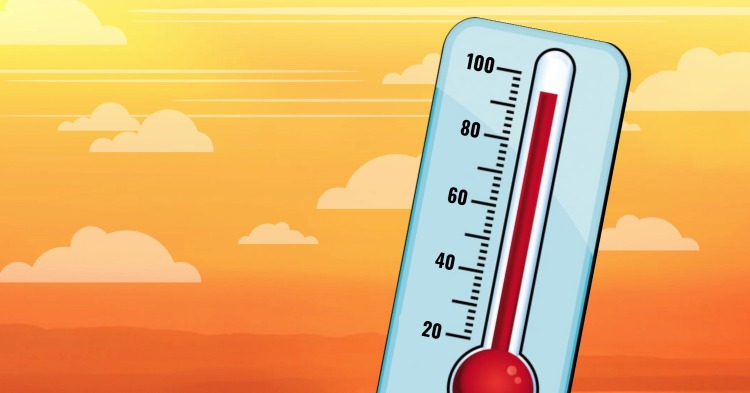 Arizona's scorching heat always means two things: hot cars and families looking for ways to cool off.
So now is a good time for parents and caregivers of young children to be reminded of important summer safety information.
Car Safety
As temperatures in Arizona heat up, it's important to understand the lethal danger of leaving a child inside a locked car. According to the National Highway Traffic Safety Administration (NHTSA), heatstroke is one of the leading causes of non-crash-related fatalities among children. In 2019, 53 children died of heatstroke in hot cars across the United States.
The inside of a vehicle can heat up to dangerous levels very quickly — more than 20 degrees in just ten minutes — and not just on a hot Arizona day. Even at an outside temperature of 60 degrees, the interior of a car can reach 110 degrees.
Encourage adults to always look before they lock.
The NHTSA offers the following recommendations:
Never leave a child in a vehicle unattended.
Cracking a window does not protect your child.
Make it a habit to always check the back seats of your vehicle before you lock it and walk away. Every time.
Try keeping a stuffed animal or other noticeable objects in your child's car seat when it's empty, and move it to the front seat as a visual reminder that your child is riding in the back. Make it part of your routine.
If someone else is driving your child, or your daily routine has been altered, always check to make sure your child has arrived safely.
Summertime Water Safety
For information on staying safe around water, the Drowning Prevention Coalition of Arizona is an excellent resource. The coalition makes it as easy as ABC to keep young kids safe around pools and prevent drownings.
A for adult supervision:
A sober adult must always be with children around water.
The adult must watch swimmers with their eyes and not be doing anything else.
They shouldn't be reading, talking on the phone, or doing chores like yard work or washing the car.
B for barriers:
Make sure your pool and/or spa has an effective barrier, such as a fence to help guard against unauthorized access.
Your pool or spa should have a barrier regardless of whether they are covered.
Doors and windows leading to the pool areas should be locked.
Fence gates should have self-closing, self-latching mechanisms.  Latches need to be out of reach of young children.
C for classes and Coast Guard-approved life vests:
Anyone who does not know how to swim must wear a Coast Guard-approved life vest. Floaties and toys do not count as a life vest.
Everyone should take swimming lessons to learn how to swim. Be sure that your child is ready, by speaking with both your pediatrician and swim school professional about the appropriate age to start lessons.
Learn how to administer CPR, mouth-to-mouth resuscitation and other lifesaving techniques. To administer CPR correctly you must be properly trained.
Summer is a time for making memories and outdoor fun, but everyone plays a role in making it a safe time for young children.