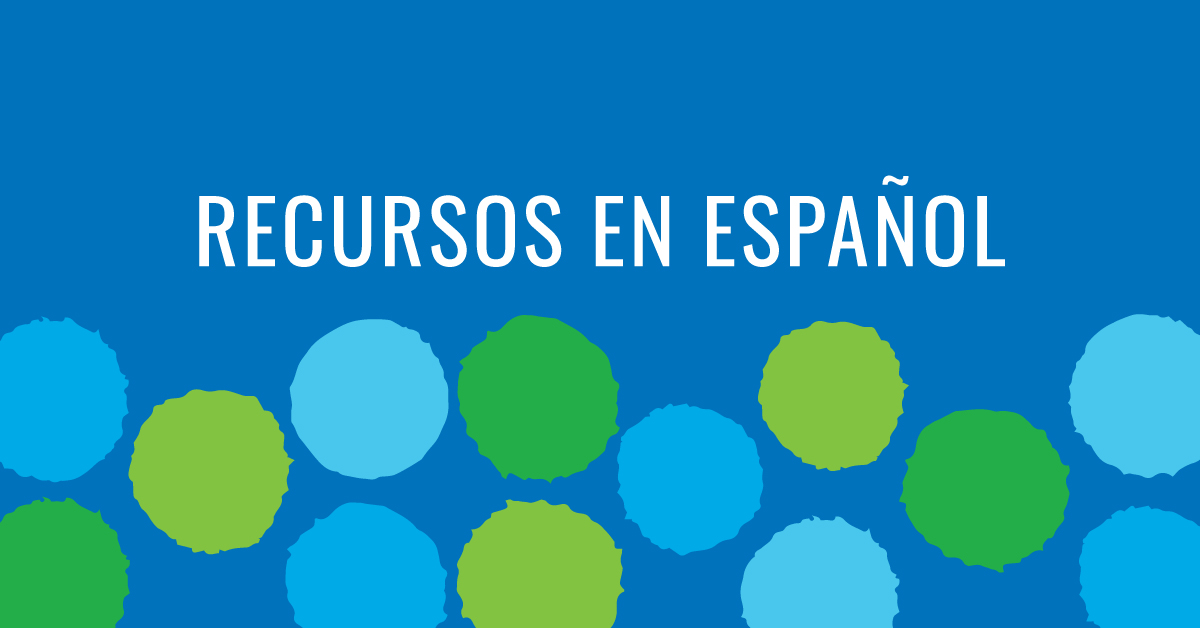 Early childhood providers and educators looking for Spanish-language resources for parents of babies, toddlers and preschoolers now have a central location to look on the First Things First website.
FTF recently bundled its Spanish-language parent resources into one page, Recursos en Español to provide an easier way to see the different types of resources available in Spanish. 
Parents and providers can learn about the FTF-funded programs and services available near them through Encuentre Servicios, a companion to FTF's Find Programs online tool,  along with additional resources such as the FTF digital Parent Kit or Guía para Padres de Familia, the Ages and Stages guides or El Crecimiento y Etapas del Desarrollo for children ages two months to 5 years old and the Quality First website.  
Offering these online resources is an important way to reach Spanish-speaking families with young children in Arizona, where Spanish is the most common language other than English spoken by adults in homes across the state (20%), according to the 2010 U.S. Census. The percentage is even higher for children ages 5-17 at 23% for Spanish spoken in homes.
Early childhood service providers and educators are encouraged to share the resources with families they work with.
The Spanish-language Find Programs asks families to enter their ZIP code to search for the early childhood programs that meet their needs and interests. All are offered at no cost to the family.
Parenting programs include classes, workshops, or one-on-one sessions with trained parent educators. There's no one right way to raise a child — and you don't have to be perfect — but learning more about child development and parenting can help you do the best you can for your baby, toddler or preschooler.
Child health and development programs include free screenings for speech, vision, hearing and development. While all children develop differently, it helps to know if they're meeting typical milestones or could use extra assistance. You can also have your child's teeth checked and protected with fluoride, and learn ways to help keep your family healthy.
Quality child care and preschool programs are also part of the search through FTF's Quality First program, which will connect parents with more than 1,000 child care centers, homes and preschool programs in Arizona that participate in Quality First.
The Ages and Stages guides, which are created by the Centers for Disease Control and Prevention, provide parents with a handy checklist of developmental milestones, or things that most children can do by a certain age. FTF partners with the CDC and its "Learn the Signs. Act Early" campaign to share this important information with parents of young children. Campaign materials are also available in Spanish and a short video in Spanish on the FTF website explains how parents can use the information.
The video shares that while all children develop differently, it helps parents to know if their child is meeting typical milestones. How a child plays, learns, speaks, acts and moves offers parents important clues about their child's development. The guides offer materials to help parents understand what's happening at different stages of their child's life and how they can help them learn and grow.