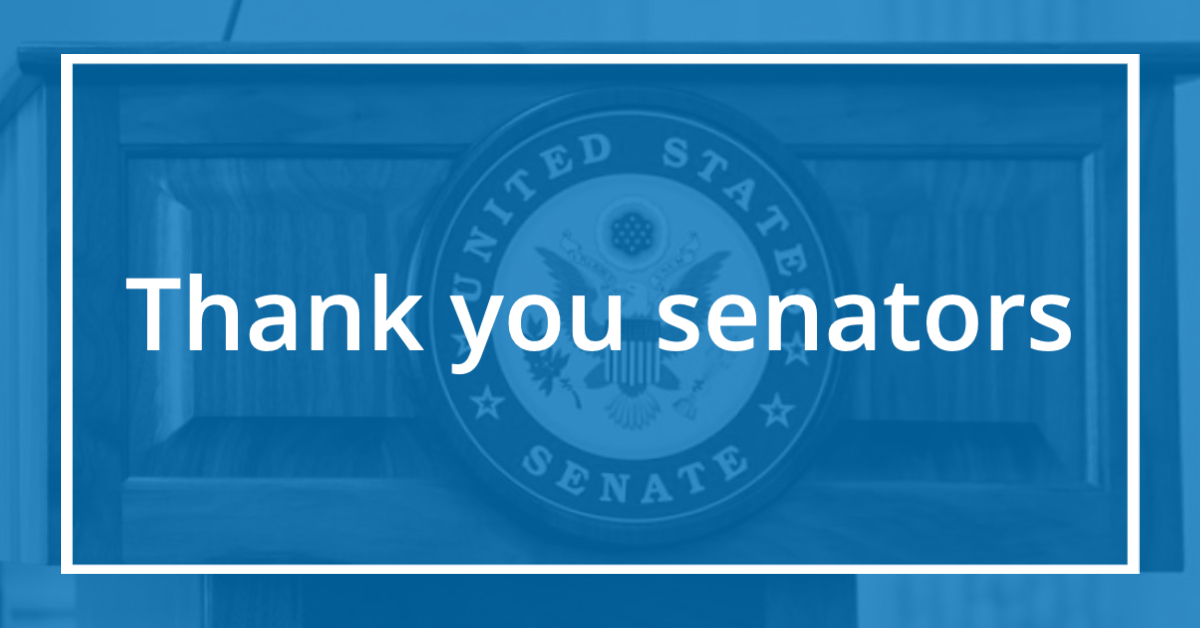 Arizona senators have lent their voices to efforts to secure additional federal funding to ensure early learning remains available as our nation emerges from the COVID-19 crisis.
In May, U.S. Sens. Martha McSally and Kirsten Sinema signed onto a letter to Senate leadership calling for additional support for the child care sector to ensure providers could maintain operations and continue to meet the needs of essential workers throughout the pandemic. They encouraged Senate leadership to build upon the efforts established in the Coronavirus Aid, Relief, and Economic Security (CARES) Act and ensure that future emergency relief packages have additional support for child care.
Earlier in the year, First Things First (FTF) government affairs staff visited both senators' Washington D.C. offices to build awareness of early childhood issues impacting Arizona families. Staff in both offices reiterated the senators' support for early childhood and were enthusiastic about having the policymakers visit early learning settings once the federal session ends. 
Most recently, Sens. McSally and Sinema helped honor early childhood champions throughout Arizona. Every year, FTF honors early childhood champions throughout the state who actively volunteer to raise awareness of the importance of early childhood development and health.
This year's FTF regional Champions for Young Children range from a radio talk show host to a university professor and a county judge. These volunteers spend their free time working to help others better understand the importance of early childhood in a variety of ways. Examples of their work include: sharing childhood information and resources with families; helping to develop culturally relevant books for young kids; and, building awareness of the importance of early years among non-traditional audiences, like business leaders.
In addition to the appreciation shown by FTF and their communities, this year's regional champions received additional recognition. Sens. McSally and Sinema acknowledged the champions' dedication to the early childhood community by sending a congratulatory certificate and letter to each champion.   
First Things First is grateful to Sens. McSally and Sinema for their growing efforts to build awareness of the need for quality early childhood services in Arizona and their acknowledgment of those working to build awareness of the importance of the early years among our families and throughout our communities.
Community members, like the regional champions, are an important part of building awareness about the needs of young children in our communities. To learn more about how you can use your voice to help young kids, please visit FTF's Take Action page.