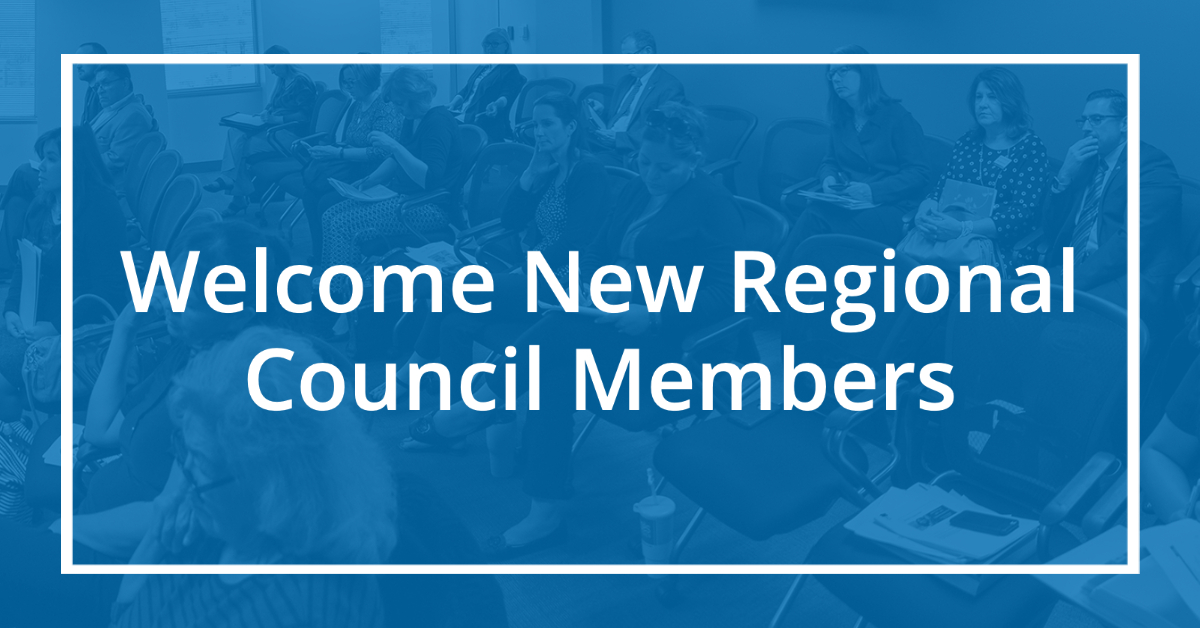 First Things First gained a new crop of volunteers this month who are ready to collaborate with others who share a passion for children's issues and want to make an impact for the young children and their families in their community.
There are 34 new regional partnership council members joining the already 274 dedicated community members across Arizona who serve on 28 FTF regional partnership councils.
Volunteering on a regional council is a unique, high-level leadership opportunity to make a positive impact on children and families. Regional council members, who are selected through a competitive application process, either live or work in the community they are chosen to serve. Each council is made up of 11 members who help define priorities for the local services and supports for young children and their families. By collaborating with other dedicated volunteers, they provide opportunities for young children to get a strong start in life.
"Serving on the First Things First Southeast Maricopa Regional Partnership Council afforded me to further learn, lead and serve the early childhood network," said exiting regional council member Dr. Marjaneh Gilpatrick, associate dean in the College of Education at Grand Canyon University. Gilpatrick was the philanthropy representative, as well as vice chair. "I learned how FTF analyzes data from a variety of sources to inform the selection of grantees that implement evidence-based practices to improve and enrich the health and educational experiences of young children and their families."
In 2017, Harvard University recognized FTF's innovative governance model. The statewide First Things First Board and regional partnership councils in local communities share the responsibility of ensuring that early childhood funds are invested in strategies that will result in improved education and health outcomes for young children. This tiered governance structure ensures that Arizona's early childhood development and health funds are invested in strategies that improve outcomes for young children statewide, while honoring local needs and priorities.
The award named FTF as one of the Top 25 Innovations in American Government as part of a national awards competition that celebrates creative, solution-oriented governing.
The new regional council members who begin their four-year term this month are listed below. For a full list of all regional council members for each region, please visit each region's page:
Cochise Region
Kalman Mannis – At-large
Sonia Canales – Faith
Terri Romo – Public school administrator
Diona Williams – Early childhood educator
Pinal Region
Lisa Dempsey – Child care provider
Kelly Cota – Early childhood educator
San Carlos Apache Region
Roberta Brown – At-large
East Maricopa Region
Inez Martinez – Health Services Provider
Mitzie Warner – Parent
Antonio Alcala – Public school administrator
Northwest Maricopa Region
Christopher Lawrence – At-large
Salt River Pima-Maricopa Indian Community Region
Debbie Manual – At-large
Southeast Maricopa Region
Kimberly Hatt – At-large
Dr. Annapurna Ganesh – Early childhood educator
Jeffrey Zetino – Philanthropy
Katie Thomas – Business
Southwest Maricopa Region
Simone Hurst – At-large
Coconino Region
Dr. Emily Patch – Early childhood educator
Navajo/Apache Region
Manuela Bowler – At-large
Kristen Orton – Public school administrator
White Mountain Apache Tribe Region
Sylvia Hinton – At-large
Yavapai Region
Steve King – Public school administrator
Joe Donaldson – Health services provider
Phoenix North Region
Dr. Eric Bucher – Child care provider
Phoenix South
Dr. Lynda Mills – Public school administrator
Pima North Region
Tara Chico-Jarillo – Health service provider
Eileen Caito – At-large
Kevin Wichers – At-large
Santa Cruz Region
Ana Fukunaga – Parent
Colorado River Indian Tribes Region
Daris Laffoon – Tribal representative
La Paz/Mohave Region
Suzanne Leonelli – At-large
Yuma Region
Miriam Limon – Business
Cori Rico – Parent
Maria Ford – Child care provider