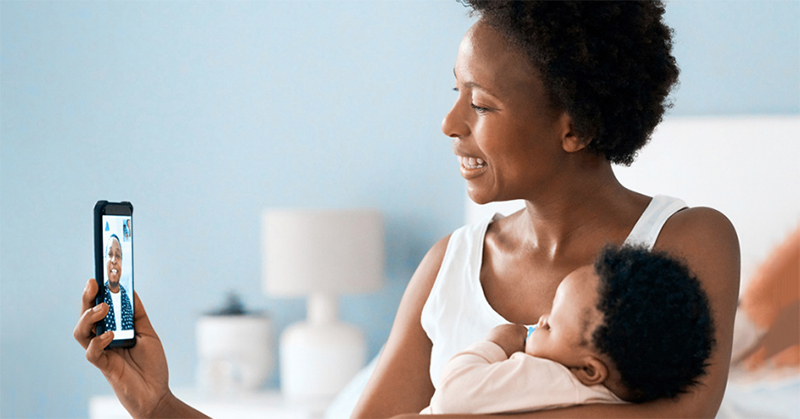 As Arizona's early childhood agency, First Things First (FTF) recognizes that babies, toddlers and preschoolers need positive interactions with adults for healthy development. It's equally important that their parents and caregivers have positive connections in their community to help them face the challenges of parenting.
During these times of social distancing, FTF, along with community partners, remind families that there are ways to reach out and find places to make these social connections — for example, within local communities of faith, online support groups and local health providers.
Social connections that provide emotional support to parents is one of five protective factors that families are encouraged to develop as a way to mitigate or eliminate stress more effectively. The other four are parenting skills, concrete support through meeting basic economic needs like food and shelter, resilience (ability to manage and bounce back from challenges) and social and emotional competence in children.
"Having someone to reach out to is important when you're stressed and searching for support," said Sandy LaCava, community development manager at Southwest Human Development, which runs the Birth to Five Helpline, a statewide helpline that is partially funded by FTF.
The helpline is a free service for all Arizona parents or caregivers to call, text or email with questions about their young child's development. The helpline can also offer families connections to local resources and supports.
The Birth to Five Helpline is available at 1-877-705-KIDS (5437) from Monday through Friday, 8 a.m. to 8 p.m. You can also leave a voicemail, submit your question online, or text the Helpline 24 hours a day, seven days a week. Or download the Birth to Five app for your phone through the Apple App Store or Google Play.
Before the coronavirus pandemic hit, the helpline had started meeting with parents to answer questions over online video chat.
"The specialists are able to see mom or dad face-to-face," LaCava said. "It's an opportunity to enhance that support."
Aside from help from early childhood experts, families can seek out social connections in a variety of ways. Immediate family can provide the support in-home, or reaching out to non-immediate family, friends and neighbors through the use of video chat programs such as FaceTime, Zoom and Skype.
Social connections can be a powerful antidote against the isolation and loneliness that parents of young children may feel even more now during social distancing. Helping to provide community connections to families can help buffer parents from stressors and help support nurturing parenting that will then benefit their young children.