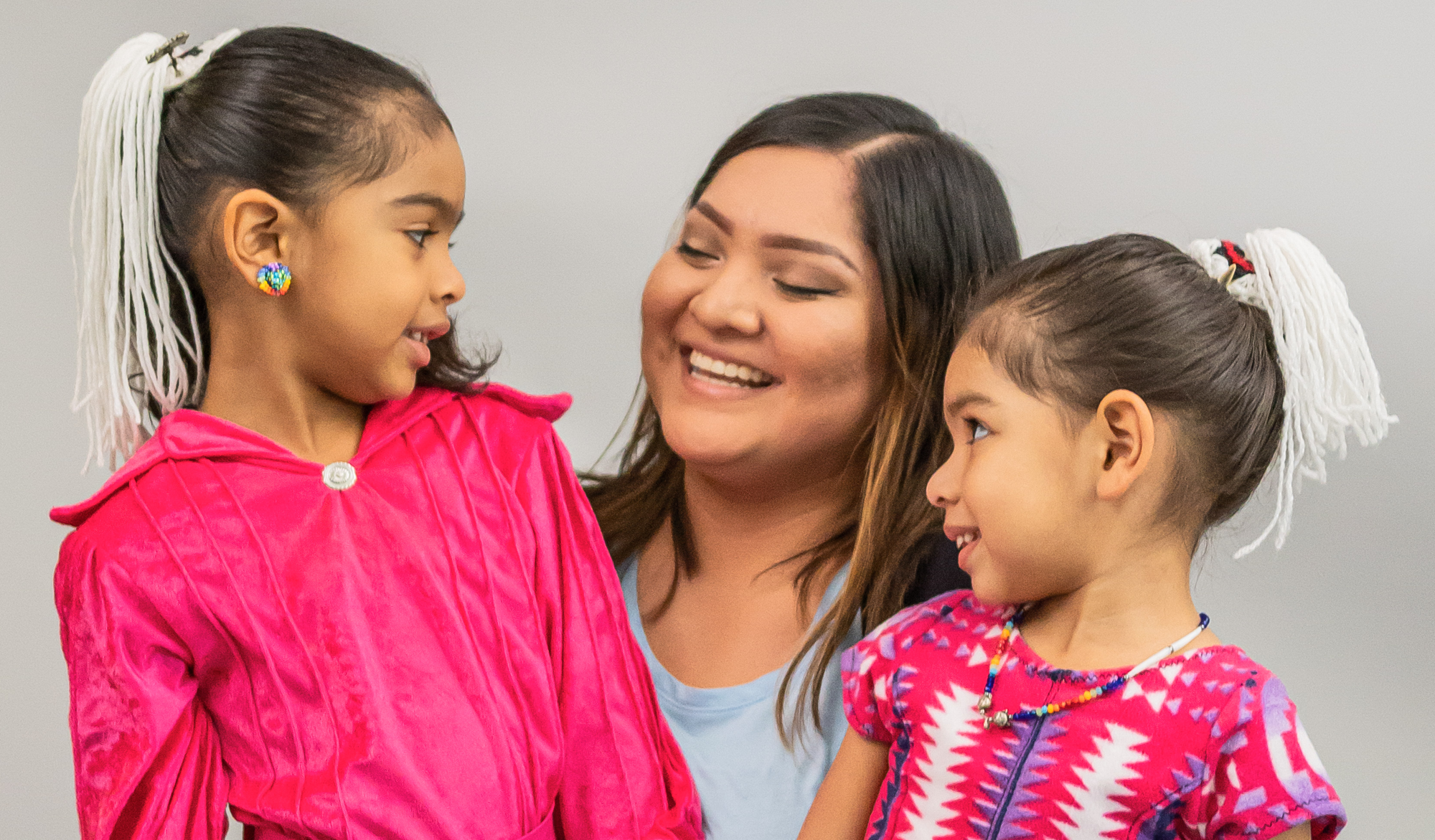 First Things First partners with families and communities to help our state's youngest children prepare for kindergarten and beyond.
Many young children in Arizona face challenges that threaten their healthy development and learning. In the East Maricopa Region, there are 54,701 children (under age 6) with 14% living in poverty.
Here is how FTF is working to support young children and their families in this region.
"It is my observation that when the policy makers in the major community institutions work together to raise community awareness and participation in early education programs, real change in the lives of children can be made. It takes a long-view perspective, numerous partnerships and hard work, but community dividends will be great."
Mike Hutchinson
Executive Vice President of PHX East Valley Partnership
---
East Maricopa Regional Key Impact Highlights

[Fiscal Year 2020]
4,179 Families or caregivers served by receiving referrals or by participating in activities at family resource centers.
248 Families with young children participated in voluntary home visiting programs proven to reduce parental stress levels, increase connections to community supports, and improve children's cognitive, motor, behavioral and social-emotional development.
---

7,891 Children attended preschools and child care programs participating in Quality First.
489 Children birth to age 5 received a Quality First scholarship to attend high-quality preschools and child care programs.
---

1,143 Children received a screening to detect tooth decay, which left undetected and untreated could cause damage to permanent teeth, impair speech development and failure to thrive.
399 Children monitored to receive appropriate screenings to detect vision, hearing and developmental issues to prevent learning challenges later on.
---

5,446 Families of newborns received the Arizona Parent Kit, filled with tips and tools to help support their child's healthy development.
765 Children received coordinated care at visits to their medical clinic to meet their social and health needs.
---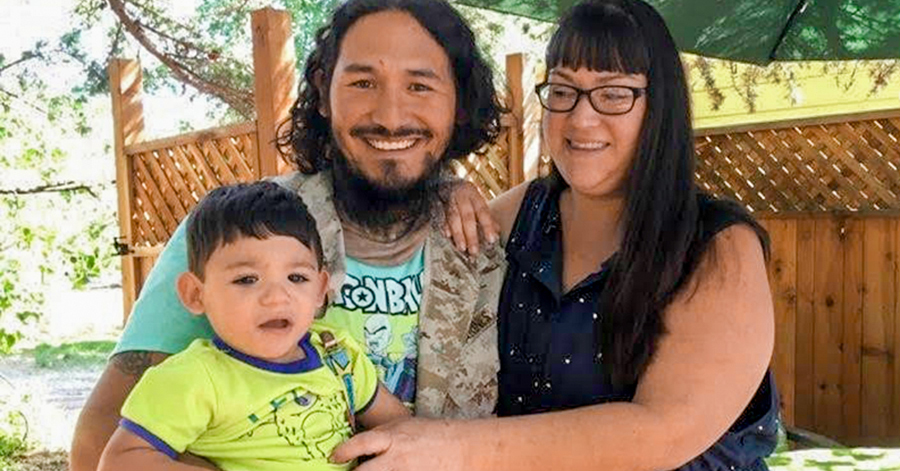 East Maricopa Family Story
Nurse-Family Partnership helps first-time mom learn how to take of care of infant son in Tempe
Due to personal struggles before the delivery of her newborn son, Liz Anderson knew there was a possibility that her baby might go into the care of a foster home.
But Anderson found support and coordination of care provided by the Nurse-Family Partnership, a home visitation program funded by the First Things First East Maricopa Region, which proved to make all the difference in the world.
The Nurse-Family Partnership (NFP) program provides regular visits by trained nurses starting early in pregnancy and continuing through the child's second birthday. The program is designed to support first-time moms to the path of a healthy pregnancy, a strong network of support and positive parenting practices.
Read more
---
FTF East Maricopa Regional Partnership Council
SFY20 Total Regional Program Expenditures
The FTF East Maricopa Regional Partnership Council is made up of volunteers who study the unique needs of the local community and decide how funds should be used to best support the healthy development and early learning of young children birth to age 5. FTF invests in proven programs and innovative strategies through grants to community organizations that provide services to children and families. Some of the programs in this region include Healthy Families, Nurse-Family Partnership and Parents as Teachers.
| | | |
| --- | --- | --- |
| Quality Child Care and Preschool | $4,345,177 | 51% |
|   |   |   |
| Strengthening Families | $2,324,201 | 27% |
|   |   |   |
| Preventive Health | $1,118,504 | 13% |
|   |   |   |
| Research and Evaluation | $238,274 | 3% |
|   |   |   |
| Parent and Community Awareness  | $173,757 | 3% |
|   |   |   |
| Workforce Development and Training | $138,043 | 2% |
|   |   |   |
| Coordinating Care | $54,369 | 1% |
|   |   |   |
| TOTAL |  $8,392,325 |   |
---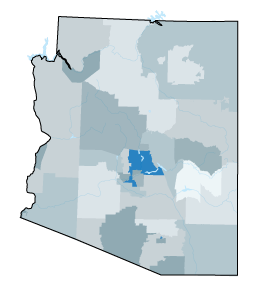 The FTF East Maricopa Region lies entirely within Maricopa County and spans urban communities to the east of Phoenix as well as less densely populated, suburban and rural communities reaching towards the edges of the Maricopa County boundary. This diverse, expansive region includes: three cities — Chandler, Scottsdale and Tempe; five towns — Carefree, Cave Creek, Fountain Hills, Guadalupe and Paradise Valley; three unincorporated places — Goldfield Ranch, Rio Verde and Sun Lakes; two Phoenix neighborhoods — Ahwatukee and Paradise Valley Village; and one Indian reservation — the Fort McDowell Yavapai Nation. The FTF East Maricopa Region includes Legislative Districts 1, 15, 17, 18, 24, 26 and 28. (Legislative districts are not necessarily congruent with regional boundaries.)
---
Download a PDF version of this report. 
East Maricopa PDF