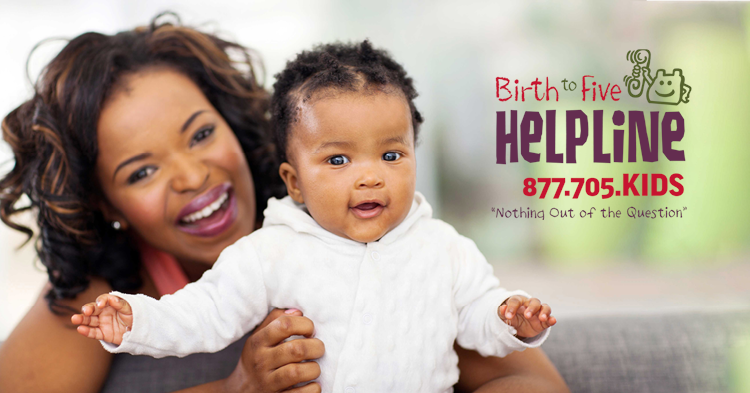 While there is no instruction manual for raising kids, Arizona does have another option for the many questions that parents face as they raise their infants, toddlers and preschoolers. The Birth to Five Helpline is a free, statewide service for families to call, text or email with questions about their young child's development.
The Birth to Five Helpline is a program of Southwest Human Development and is partially funded by First Things First. The two organizations are partnering to better promote this free resource with families of young children. This is especially important since – although the Helpline has existed since 2005 – there's a constant influx of new parents who need to be informed about it.
Promotion efforts include encouraging pediatricians, early childhood service providers and supporters statewide to share these basic points about the Helpline with families they serve: The Birth to Five Helpline is a free service that families can call, text or email with any questions about their child.
Helpline staff are experts on young children and parenting and work with families one-on-one to talk about the specific circumstances that the family is going through.
Families can call about things like sleep, fussiness/colic, challenging behaviors, feeding/nutrition, developmental milestones, parenting questions, and the staff can also offer information about other resources and services if needed.
"Our staff is trained in a style of working with parents that helps them feel more confident," said Alison Steier, who leads the Birth to Five Helpline at Southwest Human Development. "The approach is to walk side-by-side with the parents. We're not there to judge or criticize."
Besides the information above, early childhood providers or supporters can pass along the Helpline phone number with this advice: young children don't come with an instruction manual. You're going to have questions. There will be times when you can use some advice. Sometimes you just need someone to listen. The Birth to Five Helpline is here to help.
The Birth to Five Helpline is available at 1-877-705-KIDS (5437) from Monday through Friday, 8 a.m. to 8 p.m. You can also leave a voicemail, submit your question online, or text the Helpline 24 hours a day, seven days a week. Or download the Birth to Five app for your phone through the Apple App Store or Google Play.