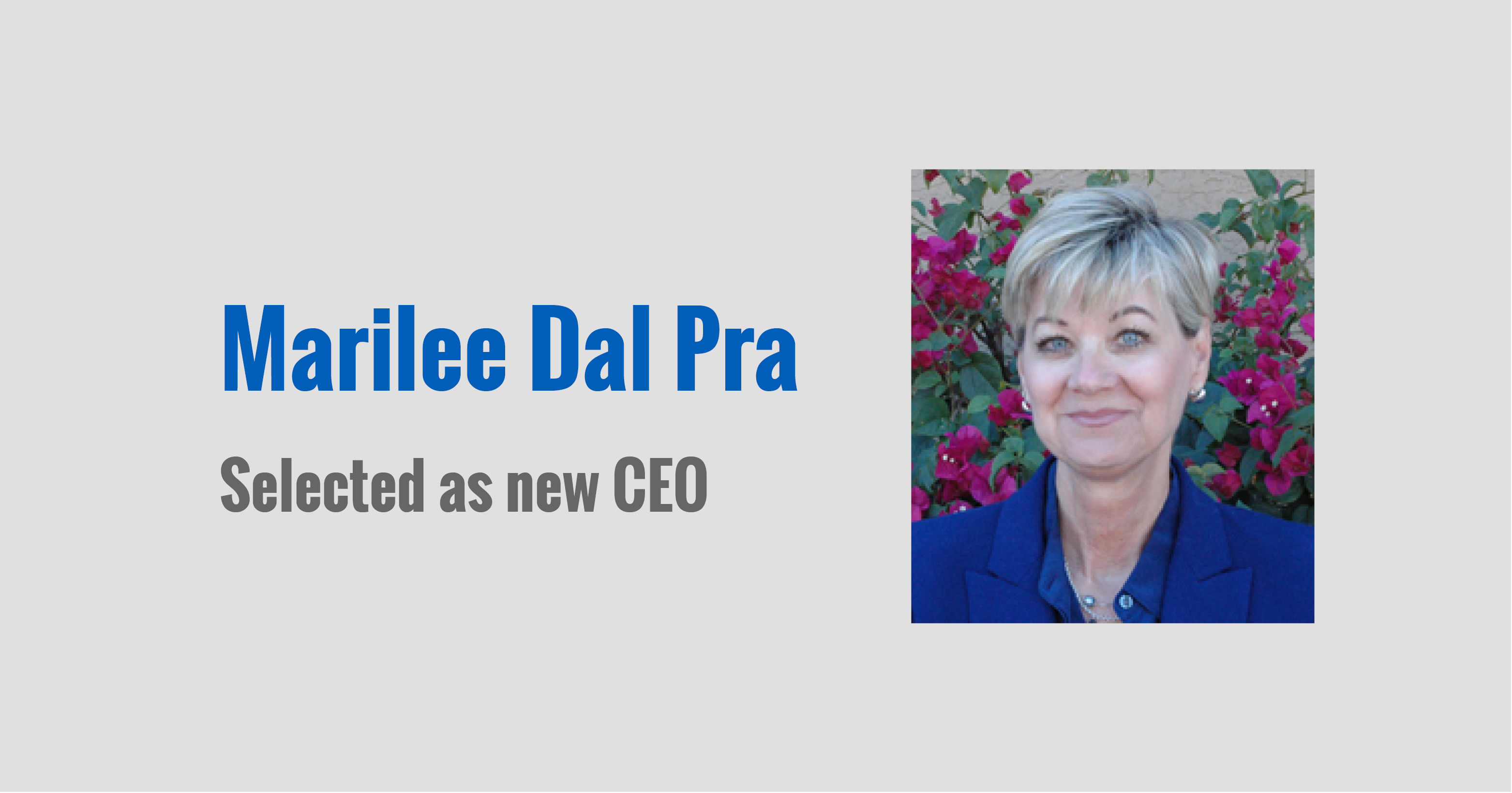 On Tuesday, the First Things First Board selected Marilee Dal Pra as the organization's next Chief Executive Officer, overseeing statewide efforts to expand services that enhance school readiness for children birth to 5 years old. FTF Chief Financial Officer Josh Allen has been serving in the role on an interim basis since May, when Sam Leyvas left to join Stand Together, a Washington, D.C. based philanthropic organization.
First Things First was created by Arizona voters to enhance or expand early childhood programs that help children birth to 5 years old arrive at kindergarten prepared to succeed. Over the past nine years, the organization – through its volunteer regional councils statewide – has invested in strategies that have strengthened families in their role as their child's first teachers; improved the quality of early learning for 68,000 children statewide; and ensured preventive health care – like developmental and sensory screenings – is available for thousands of infants, toddlers and preschoolers.
FTF Board Chair Nadine Mathis Basha said Dal Pra is the right fit for the organization at this stage in its evolution. "First Things First is really at a crucial stage in its development. We have successfully implemented or expanded programs that have made a difference in the health and education of thousands of young children across the state," Basha said. "Now, it's time to leverage those successes and engage more non-traditional partners in this critical work so that every child in Arizona has the opportunity to start school ready to be successful. Over the past 30 years, Marilee has built an impressive combination of skills and relationships – spanning government, business and philanthropy – that can help us do just that."
"First Things First is really at a crucial stage in its development. We have successfully implemented or expanded programs that have made a difference in the health and education of thousands of young children across the state,"

– Nadine Mathis Basha,
FTF Board Chair
Dal Pra currently serves as the Vice President for Programs at Virginia G. Piper Charitable Trust, where she oversees the Trust's community initiatives and strategic program development. She is a driving force behind efforts such as Read On Arizona, the state's third grade reading initiative; BUILD, a multi-state partnership that supports early childhood systems building (now the work of the Arizona Early Childhood Alliance); the Education Development Center, which prepares teachers for the statewide implementation of kindergarten assessment practices; and Maricopa Family Support Alliance, a collective of 70 independent agencies that work together to best serve families in need.
Dal Pra formerly served as the director for the Governor's Division for Children, where she coordinated policies and programs to improve conditions for Arizona's children and families in partnership with professional organizations, business groups and policymakers. Her prior work experience also includes oversight of juvenile justice programs for the Governor's Office and work to improve outcomes for women on probation. During her career, Dal Pra has served on a variety of national and local nonprofit boards, including serving as an original member of the FTF Central Phoenix Regional Council and serving as a gubernatorial appointee on several commissions and committees. She holds a Master's Degree in Education from Northern Arizona University and a bachelor's degree in political science from Arizona State University.
Susan M. Pepin, President and CEO of Virginia G. Piper Charitable Trust said FTF is gaining a seasoned and motivational chief executive in Dal Pra. "Marilee has dedicated her career to the development and well-being of Arizona's children. She is a true collaborator—she has an exceptional ability to bring people and organizations together to address issues systemically, and to identify the best ways to support our youngest residents with lasting impacts through proven efforts," Pepin said. "In Marilee, First Things First is gaining an inspiring and visionary leader who will always see the interests of our state's children as the priority—one which carries a role for all."
Dal Pra said she is honored by the Board's confidence in her and the level of support she received from the community as she applied for the position. "I believe that First Things First is one of Arizona's greatest assets, as there is no higher return than investing in the lives of young children. I recognize it is a pivotal moment in time for First Things First, as the organization sets its strategic priorities for the next five years and works to accelerate the positive outcomes achieved to date," Dal Pra said. "Building a comprehensive, high-quality early childhood system will require strong collaborative partnerships with the private sector. I am excited to lead FTF and join the Board, staff, regional councils and community partners in that vision and that work."
Dal Pra will join FTF on December 18. Allen will continue to serve as Interim CEO until then.