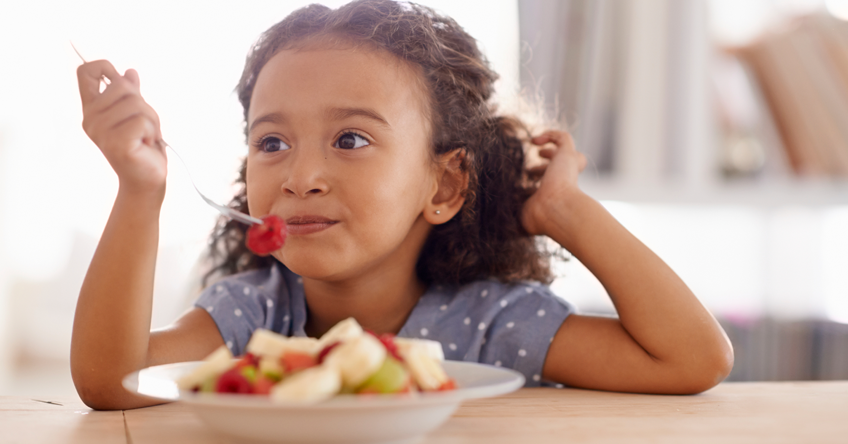 Many families in Arizona rely on free and reduced-price lunches at school to provide a healthy meal to their kids. Did you know that in the summertime, the Summer Lunch Buddies program serves up free meals for any child 18 and under? The program is open to Arizona toddlers and preschoolers, ages 3-5, though they may not yet be in school so that they can also receive a nourishing meal during the summer.
"Families struggle because they're used to getting meals at the kids' schools," said Terra Masias, St. Mary's Food Bank Child Nutrition Manager. "There's also an additional financial burden of utility bills being higher in the summer. These meals alleviate some of the economic stress." Throughout Maricopa County and Flagstaff, St. Mary's Food Bank runs Kids Café, which is one of the many sponsors throughout Arizona that partner in the program. School districts are the other big partners. "We pick up where schools can't go," Masias said.
For example, St. Mary's sets up the summer free lunch program at a WIC office, local parks, recreation centers and apartment complexes in high need areas – anywhere kids congregate. "We want kids to go every day, if possible," Masias said. "Research shows that kids eating healthy during the summer are better ready to learn once school starts again." Meals are simple and meet USDA standards, for example, the lunch might consist of a turkey sandwich with tomatoes, a peach cup and milk. Meals served must be consumed on site and usually available five days a week.
Research shows that families that experience food insecurity tend to buy more processed and fast foods that contribute to overweight and obese children rather than lean cuts of meat and fresh fruits and vegetables, which are more expensive. Food security, especially access to nutritious foods, is critical for ending both child malnutrition, obesity and for helping young kids be ready for success once they enter kindergarten.
Although some may attribute childhood obesity to eating too much, many times kids under 5 are not eating enough of the right kinds of foods. Some children who are overweight or obese are simply not getting the nutrition they need to grow up healthy. In 2015, 18 percent of families with children in the U.S. experienced food insecurity, which is defined as not having access to enough food for an active and healthy life.1
To find a free Summer Lunch Buddies site anywhere in Arizona, text the word FOOD to 877-877, or go online for an interactive map of locations.
1 http://frac.org/news/number-u-s-households-experiencing-food-insecurity-declines-significantly-2015​
---
Ofelia Gonzalez is public information officer at First Things First.​